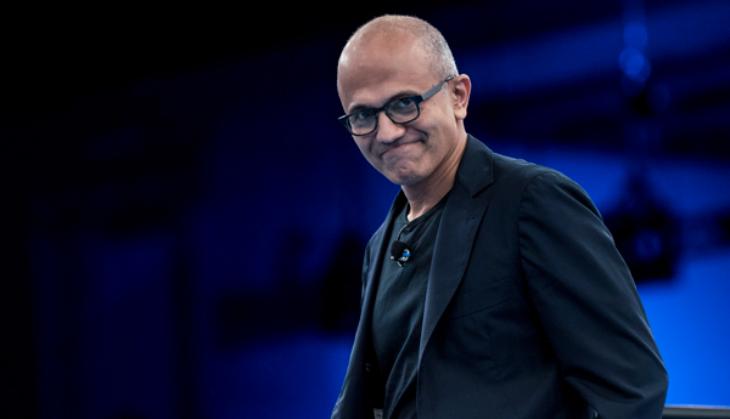 Close on the heels of Apple CEO Tim Cook's visit to India, Microsoft chief Satya Nadella plans to make a trip to India later this month.
The Hyderabad-born Nadella is expected to meet entrepreneurs and developers as part of the trip - his third visit to India in the last seven months.
Microsoft will also host an event with Nadella on 30 May. During the event, the US-based software giant will talk about "how technology is fostering a culture of innovation to solve real-world problems and driving India s transformation".
During his last trip to India - in December 2015 - Nadella met Andhra Pradesh Chief Minister N Chandrababu Naidu and visited the campus of startup incubator T-hub and the Microsoft development centre in Hyderabad.
In November 2015, he delivered a keynote address at Microsoft's 'Future Unleashed' event in Mumbai and met industry leaders like Mahindra Group chairman, Anand Mahindra, and Axis Bank managing director, Shikha Sharma.
These visits and increasing engagements by global leaders highlight India's rise as a huge technology consumer and not just as an outsourcing destination.
-With agency inputs