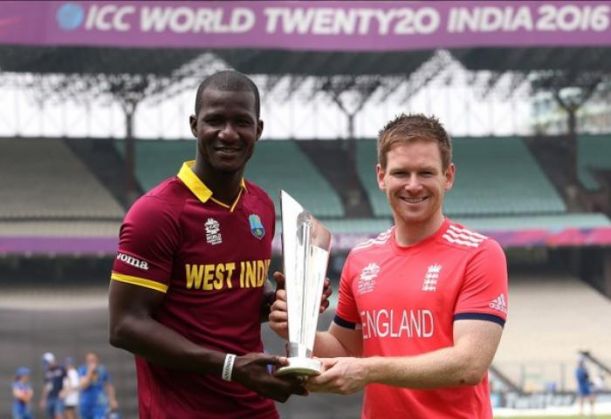 The West Indies Cricket Board (WICB) has publically reprimanded Darren Sammy after the skipper made what is described to be 'inappropriate' comments about the board after their stunning victory in the World T20 final over England at Eden Gardens in Kolkata.
Referring to the lengthy pay disputes between the board and the players, Sammy said that his team were disrespected by the country's cricket board.
Also read: Marlon Samuels roasts Stokes, Warne after WT20 win
"Mark Nicholas (the English commentator) described us as a team with no brains. All these things before the tournament just brought this team together," said an emotional Sammy after his side four-wicket win with two balls to spare in the final.
Also read: B-Town lauds West Indies' World T20 title win
"I really want to thank these 15 men, the ability to just put all those adversities aside and to come out and play this type of cricket in front of such passionate fans, it's just tremendous," he added.
Earlier, the Caribbean players were locked in a pay cut dispute with their country's cricket board, which threw their participation in jeopardy prior to the World T20.
Hitting back over Sammy's comments, WICB president Whycliffe Dave Cameron said that he wanted to apologise to the millions of fans for the captain's remarks and also vowed to enquire the reason behind such statements,Sport24 reported.
The WICB further said that they would like to meet the players after the conclusion of this year's Indian Premier League (IPL) in a bid to solve the matter, indicating that the board might also seek help from the International Cricket Council.
-ANI