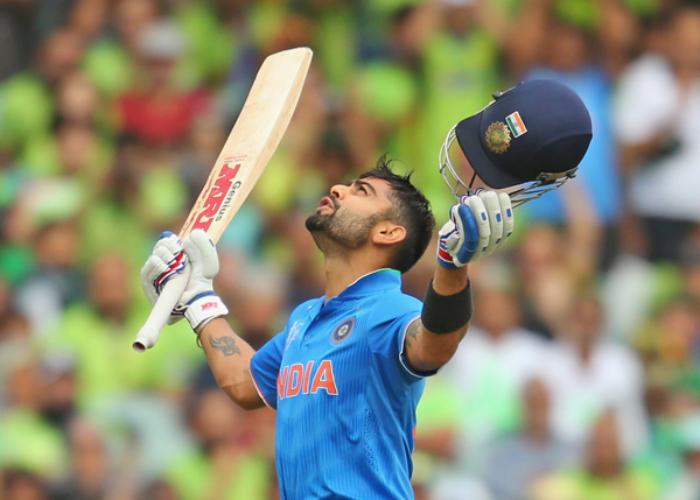 Showering praise on in-form batsman Virat Kohli, former Indian cricketer Virender Sehwag said on Monday that the hosts were the favourites to regain the title they had won in 2007.
"The way Kohli is batting at the moment is amazing. It is difficult to take your eyes off the TV when he is batting. Even my kids want to see him bat," Sehwag said in an interview to NDTV.
The former Indian opener had earlier commented in a jocular manner during the game, "Pakistan ko goli se nahi Kohli se dar lagta hain (Pakistan don't fear bullets, they fear Kohli)."
"I had picked India, New Zealand, South Africa and West Indies before the start of the tournament. I still feel that way, with India winning the title 99 per cent.
"Okay, they lost to New Zealand in Nagpur but the same thing happened in 2011 (when India lost to South Africa in Nagpur) and we went on to the win the World Cup," he added.
Sehwag also advocated for the inclusion of veteran spin bowler Harbhajan Singh in the team. "I had said it on air during the Pakistan game that Bhajji should have played," he said.
"He is your most experienced spinner and if the pitch is turning he should play. He will bowl his four overs and that will be good for the team," Sehwag added.
(With inputs from PTI)