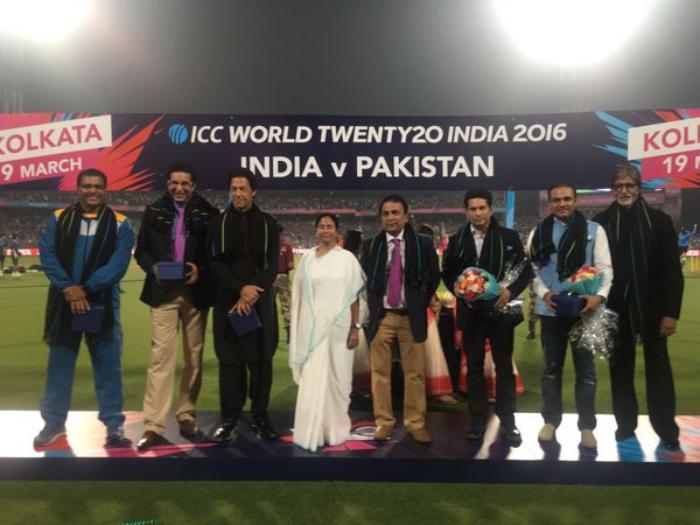 India has won the toss and elected to bowl first at the Eden Gardens, as the match has been reduced to 18 overs per side due to the rain. Pakistan skipper Shahid Afridi admitted that he too would have done the same, with the pitch being under covers for a majority of the day and the bowlers likely to receive some assistance early on.
The pitch report from the middle dictated that the team winning the toss should bat first, with high totals being posted by all the teams that have played at the Eden Gardens previously in the tournament. However, Dhoni bucked the trend and decided to do the opposite. A total of 170 is being considered a par score by Brett Lee, who provided the update from the middle.
Before the toss, dignitaries like Amitabh Bachchan, Sachin Tendulkar and Imran Khan addressed the crowd after being felicitated by West Bengal Chief Minister Mamata Banerjee. Amitabh Bachchan is expected to sing the Indian national anthem before the match, while Shafqat Amanat Ali will sing the Pakistani national anthem.
The match is scheduled to start at 8:30 pm.