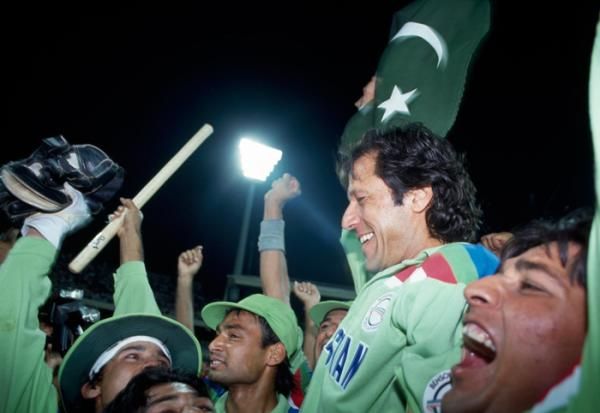 Cricket legend Imran Khan is all set to share his magic with the Pakistani cricket team as he is slated to visit the dressing room at the beginning of the match.
Khan, who will be the Sky Sports commentator for the match, will use his visit to motivate the Pakistan team.
Pakistan has lost all ten matches played against India in World Cup in both the formats of cricket. India may have had a stellar record against Pakistan in the previous world cup m atches so far but it is important to note that Pakistan have beaten India on all four of their previous clashes at Eden Gardens.
According to media reports, Khan - the 1992 ODI World Cup winning captain - will share some of his experience with the players. Dawn quoted him as saying:
"Shahid Arfidi had sought my advice on Pakistan's match against India. I don't know what exactly Pakistan team's grey areas are but I will try to give them suggestions in the light of my own experience."