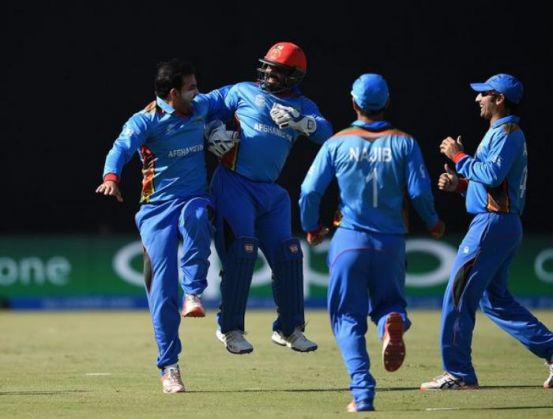 Afghanistan created history in the ICC World T20 by scripting a win against West Indies, who were on a golden run in the tournament. This was Afghanistan's first ever win in the super 10's stage of a T20 world cup, and the win has prompted people from all over the cricket world to express their views on how Afghanistan deserves more matches at the highest level. Here are four reasons:
1. Real growth for the associate nations can only happen when they get more time playing against test playing nations. If the decision to not include associate nations in ICC world events is to ensure that the standard of play is maintained, there is not enough being done to increase the standard of play in the first place by making them play more matches against test playing sides outside of ICC world events.
2. The growth of Afghanistan cricket will be good for the growth of world cricket. Afghanistan has become an example and inspiration to other teams that are not as established, and can only spur them on to perform better to reach the level they should be at.
3. The reach of cricket will increase with the inclusion of teams such as Afghanistan. To make it a truly global sport like football, the need of the hour is to give as many teams possible a chance to play at the highest level so that the sport can attract eyeballs. It will also increase its reach in areas where it is not traditionally as popular like in established nations such as India.
4. The reputation of the ICC as a truly egalitarian body is at stake when it decides to not have so-called 'lesser' teams such as Afghanistan play other top sides more regularly. In order to change that, there is no option but to include the associate nations.