Wrestling row: Haryana CID see threat to Narsingh from Sushil Kumar's supporters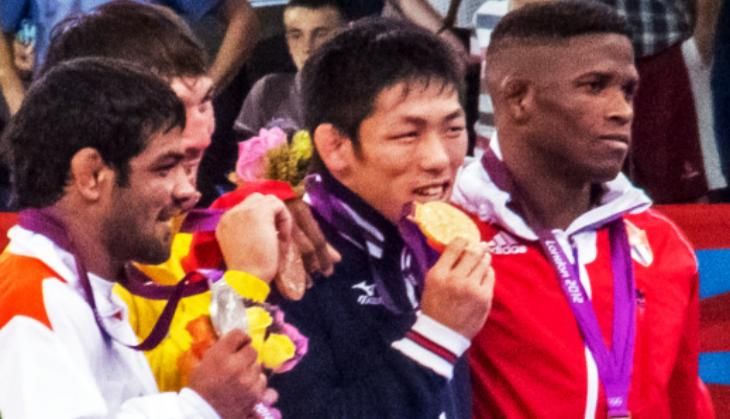 The Haryana Police CID said on Thursday that supporters of wrestler Sushil Kumar could attack Narsingh Pancham Yadav at the Sonepat centre of the Sports Authority of India.
The two wrestlers are at odd because Yadav had been selected by the Wrestlers Federation of India for the Rio Olympics after winning a bronze at the 2015 World Championships at Las Vegas, while two-time Olympics medallist Kumar wants trials to be held for the 74 kg weight category.
Yadav joined the national camp for wrestlers at the Bahalgarh centre on Thursday. CID officers visited the centre on Wednesday and Thursday, to check security arrangements and keep SAI officials apprised of the situation, according to the Hindustan Times.
Though SAI administrator Radhica Sreeman wrote to SAI director general Injeti Srinivas to shift Yadav and the other wrestlers to SAI's Kandivili centre in Mumbai, the request was turned down. All the SAI authorities are in touch with the police.
Kumar's supporters have been active on social media, and even on other walls than Facebook's: a supporter recently wrote "Sushil ka trial karao" (Sushil should get a trial) on the wall of the residence of WFI chief Brij Bhushan Sharan Singh.
"I am aware of the report but I don't think anyone will deliberately hurt me," said Yadav. "We are like brothers so I am not bothered." However, his personal coach Jagmal Singh said: "We have to apprise the federation of this situation. We will write to it possibly by Friday."