Tired of conceding 350 and not defending 310? Solution: get rid of the bowlers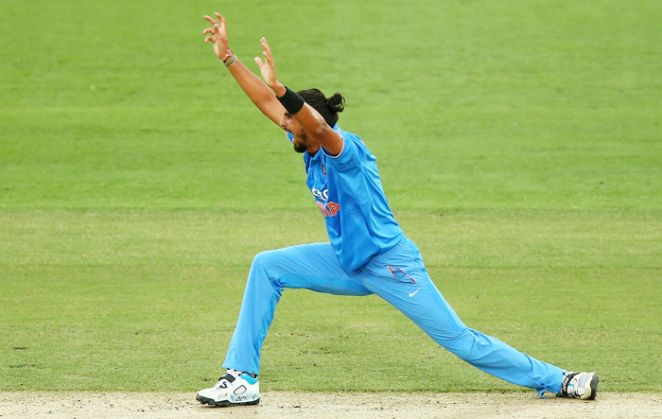 The problem
India\'s bowlers failed to defend 309, 308 and 295 against Australia in the first three ODIs
Then, in Canberra, they conceded almost 350, and contributed nothing to the big chase
The solution
Drop the bowlers, play 11 batsmen. Read on to know the full plan
Let's get straight to the point - India's bowling is presently nothing short of bovine excrement. Bullshit. Among the worst in the world. And if we have any intentions of making a mark as a limited-overs side, we need some radical changes.
I mean, radical. Like playing 11 batsmen and no bowlers.
Yeah, yeah, it's a crazy idea. But way things are going; they can't get any worse. So please lose the horrified expression and read on.
As it stands, India can't prevent 350 in the field, and consequently, it becomes a little difficult to chase, given that you have to endure Bhuvneshwar Kumar, Umesh Yadav and Ishant Sharma with the bat towards the end.
Read: MS Dhoni's men seek redemption, Australia eye dominance in 4th ODI
So essentially, the guys who gave away those runs do nothing to score any of those when we're chasing.
This is added to the fact that they can't stop anyone from scoring these runs when the others are chasing. So basically, the bowlers are useless.
We need a situation where all 11 may be needed to chase down any total.
The solution to all our problems
So, 11 batsmen. You can add any you want, since whichever way you look at it, not much will change.
Here's the batting order.
2. Rohit Sharma
3. Virat Kohli (after Wednesday's game, the top three are irreplaceable)
4. KL Rahul (He too has his uses)
5. Mahendra Singh Dhoni (He is captain and has other uses, as you'll see)
6. Gurkeerat Singh Mann (Because BCCI secretary Anurag Thakur has friends in the Punjab Cricket Association)
7. Rishi Dhawan (Because Thakur IS the Himachal Pradesh Cricket Association. Can't mess with the bosses, can we?)
That's seven. Now we come to where the bowlers would have been.
8. Ravindra Jadeja (He's perfectly suited for whatever we have planned)
Who else?
Just throw in
9. Yuvraj Singh
10. Suresh Raina; and
11. Hardik Pandya
So who does the bowling?
Err.... everyone.
That's the brilliant part of this plan, don't you see?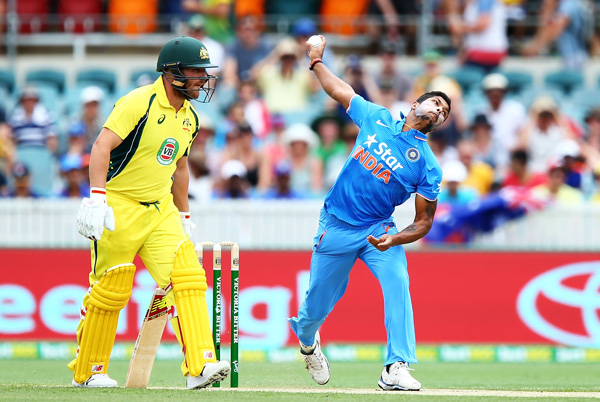 Since we are bowling rubbish and conceding 350 runs on a good day, we might as well take a shot at having 11 batsmen score maybe 450 as a defensible total, or have them chase down 400.
Here's the bowling plan, and it's genius, really, if I may say so myself.
We can start with Pandya and Dhawan (R, not S) with the new ball, followed by Kohli as first change.
Dhoni can come in at 4. That is why we need Rahul, to keep wickets while the skipper bowls right-arm nothing.
Things can't get any worse, can they? Play 11 batsmen. Might as well concede 400 and chase it down
You never know, the batsmen may miss the line of one while peering at the ball through the tears of mirth and delight, and get out.
As for the rest, we have the most dazzling array - two left-arm spinners in Jadeja and Yuvraj, and all the off-spinners you need, from Raina to Mann, Sharma (R) and Dhawan (S).
So all we are missing are a left-arm seamer and a leggie. Unfortunately, none of our left-armers can bat. The only one with any pretenses was Irfan Pathan, and currently, he can't bowl. We have that kind in abundance anyway, so he's out.
Also read: Justice Mudgal's report is damning. But this is DDCA. Nothing will change
As for a wrist spinner, surely we can convince Rahul to bowl it. Given the prowess of all the rest, it wouldn't really matter if he turned a ball or not.
Trust me, this has the potential to be the greatest Indian side. Now we have real potential to actually chase down scores beyond 350 and not have the centuries by our world-class top-order frittered away.
Sure, Mann and Dhawan (R) may bat like morons again, but they are the boss's men, so they're excised.
What becomes of the bowlers?
Sadly, they'll have to seek alternate careers.
Not too late for Barinder Sran - he can go back to Bhiwani and resume boxing.
Ishant Sharma would be a runaway success as a crooner at Chandni Bar, while Umesh Yadav should try kabaddi, where he can traverse both sides of the pitch without being called for wides.
Read more- Ind vs Aus: It's the same old story for toothless India in 2nd ODI
Bhuvneshwar is a problem, though he has the makings of a tragic hero in the latest soap opera. And I am sure Ravichandran Ashwin can play chess, even on a plain tabletop; he just can't bowl on one.
Anyone else? Mohammad Shami must have seen enough hospitals and physios to try out as a paramedic.
Reading the captain's mind
I'm sure most of you must have by now decided that I have lost my marbles. Really. Such lack of vision!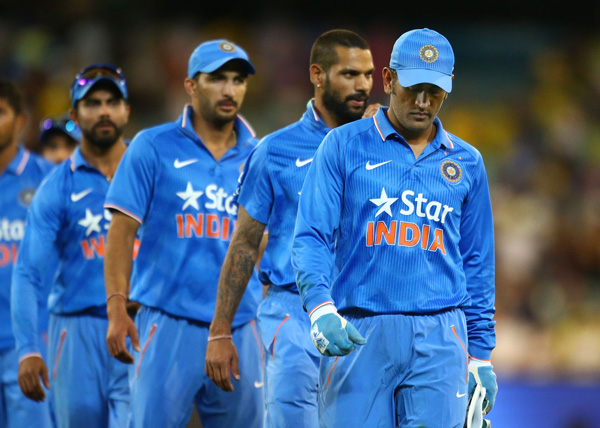 This seems the only way out now. Even Dhoni knows this, which is why he prefers Mann to Ashwin. He'd play 11 batsmen too, but then you'd think HE has lost his marbles.
It seems I am the only one clued into Dhoni's philosophy. Take it from me, this team has a lot of potential. A team for the future, bleak as it is.
More in Catch:
End Game: why saying goodbye to obnoxious, racist Hewitt is still so hard
Five facts: Why are oil prices falling?
The French Connection: Republic Day parade to host a contingent from France
Sikkim goes fully organic: 5 ways the state has made things work