Tax fraud case: Lionel, father Jorge in a Messi situation here but no jail time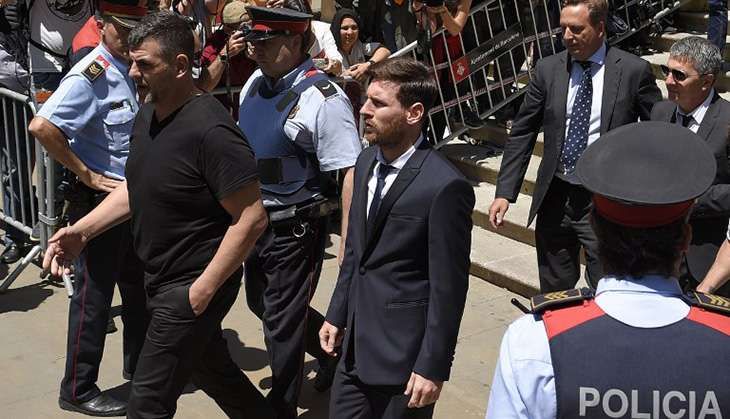 A Catalonia court on 6 July sentenced football ace Lionel Messi and his father to 21 months in prison in the tax fraud case.
While the Argentinan footballer has been fined 2 million euros for three tax crimes, his father, Jorge Horácio Messi - who handles the Barcelona star' finances - was fined 1.5 million euros for tax crimes.
Lionel and Jorge were accused of defrauding the government between 2007-2009. Investigation revealed that the duo allegedly used a number of shell companies to evade taxes on Messi's income from his image rights. Prosecutors also alleged that tax havens in Uruguay and Belize were used to conceal the various earnings. Messi had earlier said that he "knew nothing" about his financial status.
The Spanish court that sentenced them said that Messi and his father can both appeal the decisions through the Supreme Court.
Lionel Messi recently retired from international football. According to reports, the two will not have to spend time behind bars - as under Spanish law, a prison sentence under two years can be served under probation.
Here's how Twitter responded to the news:
if Messi paid his taxes he would've scored his penalty and won. Ronaldo paid his taxes.

— cartier burgundy (@cartierburgundy) July 6, 2016
Ronaldo when he heard Messi had a jail sentence but it was suspended! pic.twitter.com/vF0A6KXuwK

— Full Time DEVILS (@FullTimeDEVILS) July 6, 2016
LOOOL Messi saved about €26.7m of tax money and pays only €2m fine to not go to jail? Give me the first ticket to Spain please.

— Wilshoholic (@Wilshoholic) July 6, 2016