Must Read: WWE champion Brock Lesnar's surprising contract demand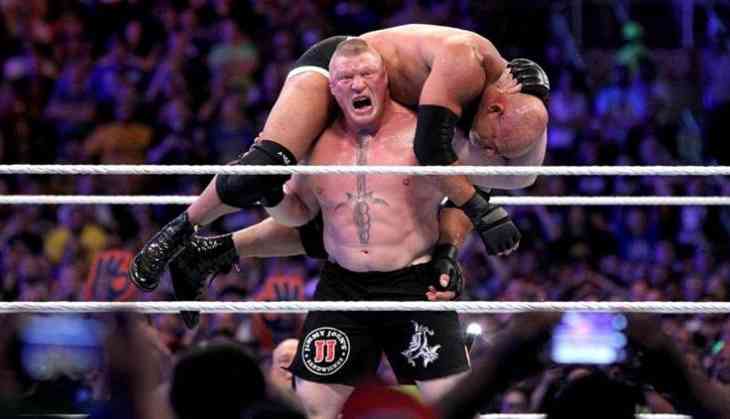 Brock Lesnar's present contract with WWE clearly states that he might leave WWE post-SummerSlam. This rumor became even more clear post his appearance at UFC 226. However, the Wrestling Observer Newsletter states that the Beast will continue with WWE but with these demands.
A part-timer in the WWE, Lesnar makes a few appearances all through the year He won the championship after defeating Goldberg at WrestleMania 33.
He has defended the championship belt against Roman Reigns at WrestleMania 34 and The Greatest Royal Rumble.
Ever since the Royal Rumble happened in Saudi Arabia, he appeared for the first time this week's RAW after the Manager Kurt Angle repetitively demanded appearance.
According to Wrestling Observer, Lesnar is more interested in signing short-term deals with WWE and UFC and WWE to make a lot of money.
Also Read:Top expected matches of WWE SummerSlam 2018