Mithali Raj shut it down, but sexist sports reporting is still a problem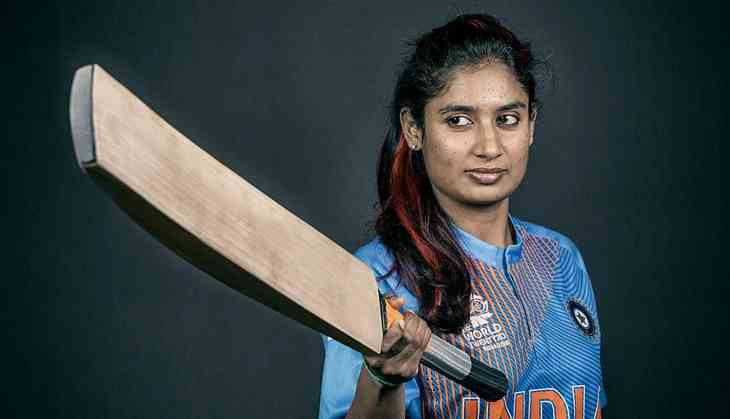 (Photo: Ankur Salvi-IDI/Getty Images)
A little over a month back, Wonder Woman hit the screens. The movie was hailed universally, receiving mostly positive reviews. While some criticised the film for being subversively feminist, most agreed that, feminist or not, Patty Jenkins had given the world a badass female hero, and, at least for now, that was enough.

On 22 June, ahead of the Women's World Cup, a reporter asked Indian Cricket Team captain Mithali Raj, who her favourite male cricketer was. "Do you ask that same question to a male cricketer? Do you ask them who their favourite female cricketer is?" Raj shot back.
At this point, according to Adam Collins - whose tweet broke the news of this exchange – the reporter tried to clarify and ask the same question again, but Mithali Raj, who has worn the Indian jersey for 18 years now, refused to dignify this absurdity. Refusing to leave her response ambiguous, she clarified, "I've always been asked 'who is your favourite [male] cricketer', You should ask them who their favourite female cricketer is."

In that moment, a real-life Wonder Woman existed. A badass female hero girls can look up to. A cricketer who, against England, broke the record of smashing the most number of consecutive fifties (seven) in women's ODI cricket (she's only 2 behind the all-time record held by Javed Miandad). Here is a cricketer who is inching closer to becoming the first woman to score 6000 ODI runs.

And yet the only question worth asking her was who her favourite male cricketer is.

Despite this, there are some who have lashed out at Mithali Raj for answering a "normal" and "straight forward" question with an "unnecessary" and "arrogant" answer. But if Virat Kohli was asked every time he took the podium at a press conference if he were "excited" to be playing the World Cup, he would be perfectly justified for snapping at the inanity. A patronising question shouldn't be normalised like it's nothing.
Nothing new
She has, of course, not been the only woman athlete to be posed with a sexist question like this one.

Rajdeep Sardesai, a senior member of the Indian journalist community, asked Sania Mirza why she didn't "talk about raising a family, about motherhood," to which she replied, "You sound disappointed that I'm not choosing motherhood over being number one in the world at this point of time."

Canadian tennis ace Eugenie Bouchard was left embarrassed in 2015, when a male presenter conducting her on-court interview at the Australian Open asked her, "Can you give us a twirl?"
Adding to the problem
All too often, women are posed with remarks such as these, ones which completely trivialise what they're doing professionally.

"Are you excited to play the World Cup?"; of course, they are. This is their profession.

Far too much sexism exists in sports anyway – from the absurd wage gap (Shardul Thakur, with no international caps for India earns 50 lakhs a year and has a Grade C contract, while veterans like Mitali Raj and Jhulan Goswami, earn 15 lakhs a year), to the poor conditions in which women counterparts in each sport are forced to play.
Not just that, it is no secret that women have had to constantly keep beating the odds to play the game at all. Additionally, the media doesn't give female sports enough coverage anyway and while people's arguments differ about the reason behind it, – whether the media doesn't cover women's sport because there's not enough demand for it, or whether there is little demand because the media doesn't cover it – sports are adversely affected because such little coverage exists. Sponsors don't invest in the sport for the same reason and, without marketing, female athletes won't get the exposure that would increase the demand for coverage.

Bigger problems in women's sports exist, ones that need to be addressed systematically, and which need far greater effort to fix. Keeping that in mind, ending media biases is a smaller, simpler issue to remedy. Across the globe, sexist commentary on broadcast, print and online journalism exists, which ends up trivialising athletes' achievements, completely overlooking their ability and hard work that got them to the forefront in the first place.

Mithali Raj has been playing for India since 1999; that's still one more year than Yuvraj Singh, currently India's longest serving player. Show her a little respect.