Meet Dutee Chand, first Indian athlete to come out as gay, breaks stereotype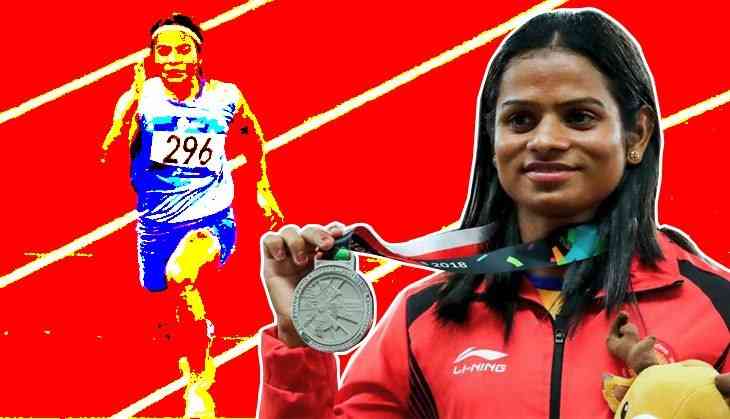 Dutee Chand creates history as she became the first Indian athlete to come out as gay. Dutee is in a same-sex relationship with a distant relative from her hometown of Chaka Gopalpur in Odisha. The nation should be proud of her as she broke the Indian societal norms of being an ideal woman. Dutee's admission of being gay is not easy in India's dominating conservative society.
Dutee Chand was born on February 3, 1996, to Chakradhar Chand and Akhuji Chand in Jajpur district of Odisha. She is from a below poverty line weavers family. Dutee was inspired by her older sister Saraswati Chand, who competed in running at the state level. In 2012, Dutee Chand became a national champion in the under-18 category, when she clocked 11.8 seconds in the 100 meters event. In 2013, she enrolled herself in Kalinga Institute to study law.
Dutee Chand has won two silver medals at 2018 Asian Games and holds the national record (11.24 seconds) in 100m race. Chand was awarded Rs 3 crore by the government of Odisha for winning medals at Asian Games. Dutee was also awarded the Padma Shri in 2019, India's fourth highest civilian award.
Dutee accused her older sister of threatening her for being in a relationship with another girl. Dutee said that her sister wields a lot of power at home and threw out her brother from home because she does not like his wife.
Also read: WATCH: Adil Rashid makes MS Dhoni look small with his no-look run out against Pakistan