Qualify for the Olympics, win gold at test event: All in a day's work for ace gymnast Dipa Karmakar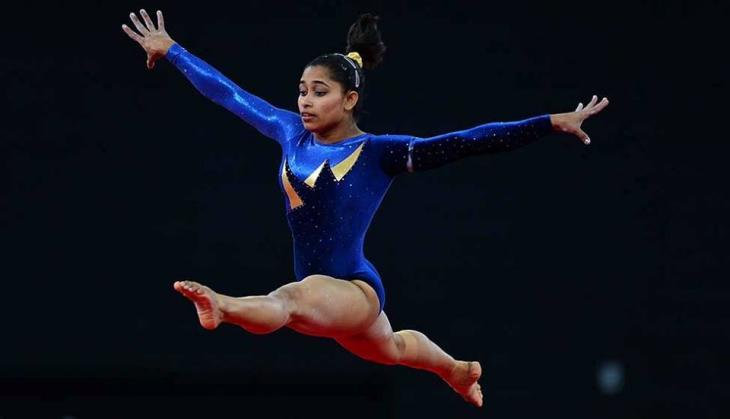 Gymnast Dipa Karmakar, who became the first Indian woman gymnast to carve her way into the Olympics, claimed the gold medal in vaults finals at the test event of the Rio Games on 18 April.
The 22-year-old finished at the first place by scoring 14.833 and bagged gold for her achievement. The Indian gymnast recorded 14.566 in her second and last try. 
Gymnastics officials said that Dipa Karmakar's feat was the first time an Indian has clinched a gold in a global gymnastic competition. "No Indian has ever won a gold at a global event earlier and Dipa's gold is the first time this is happening. She has qualified for the Olympics and then has won a gold now. It is fantastic stuff," international referee Deepak Kagra told PTI.
Earlier in the day, Dipa Karmakar created history by becoming the first Indian woman gymnast to qualify for Olympics as she booked a berth for the Rio Games after a strong performance at the final qualifying and test event.
Read more - Know more about Dipa Karmakar, the first Indian woman gymnast to qualify for the Olympics
The Tripura girl garnered a total score of 52.698 points in the Olympics qualifying event to book a berth for artistic gymnastics in Rio Games to be held here in August.
Apart from being the first Indian woman, she will also be an Indian gymnast qualifying for the quadrennial extravaganza after 52 years.
-With PTI inputs