FIFA World Cup 2018: Photographer gets caught up in Croatia's celebration and gets a kiss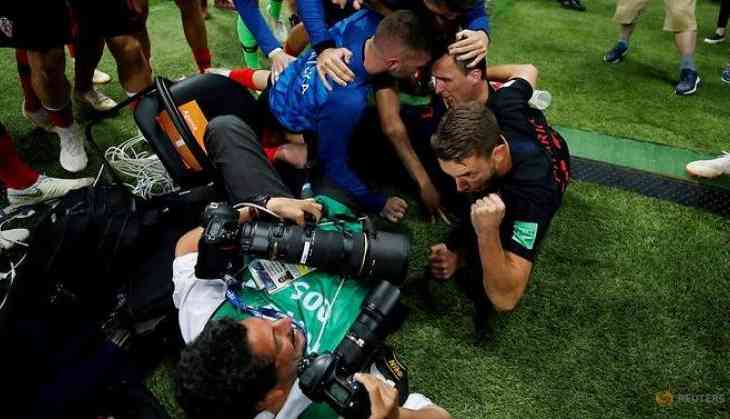 A photographer from AFP Mexico Yuri Cortez was capturing pictures of Croatia who scored the semifinal-winning goal against England when he unknowing became a part of the victory celebration.
See Pictures-: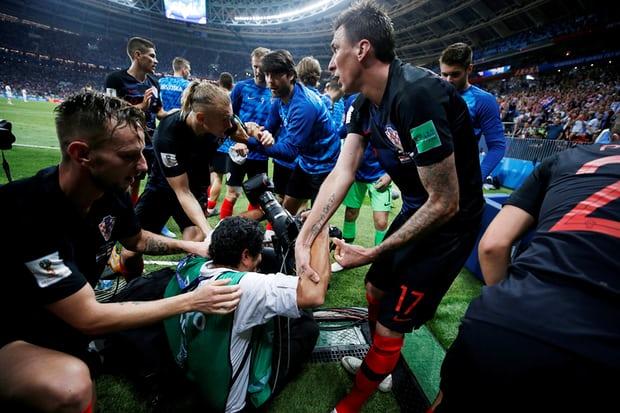 This World Cup photographer was stuck below the Croatian pile-on to celebrate the victory. He was capturing the semi-final between England and Croatia when he got closer and stuck in this awkward position.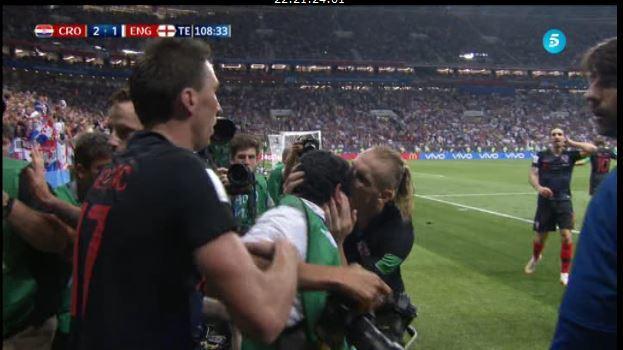 What was amazing about the whole situation was that the camera person was snapping pictures. Players were very concerned for his well-being and quickly pulled him out of the pile. Defender Domagoj Vida kissed his forehead before running back onto the pitch.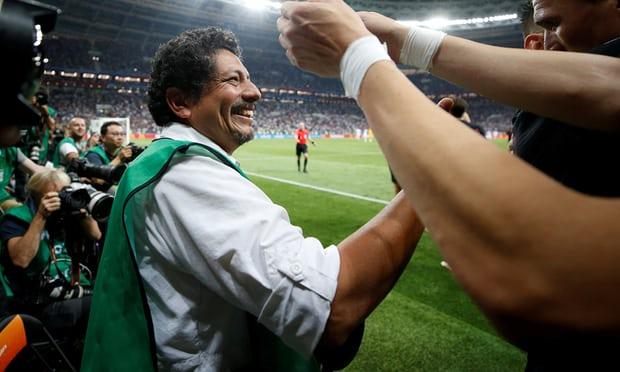 Croatia defeated England and will play France in Sunday's final. This became the smallest nation to enter the World Cup final since Uruguay in 1950.
Also Read:FIFA World Cup 2018: Soccer enthusiast Sadhguru fulfills 45-year-old wish, reveals why Ronaldo and Messi are scared of injury