End Game: why saying goodbye to obnoxious, racist Hewitt is still so hard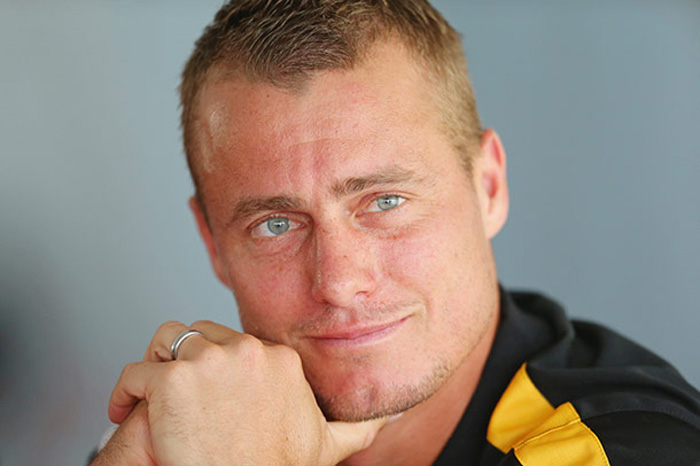 This was the semi-finals of the Next Generation Adelaide International, 1998.
Andre Agassi was waiting in the locker room, reading a book before his next match. His coach sat next to him, glaring at the other semi-finalist, a 16-year old from Australia with a world rank of 750. Agassi didn't acknowledge either of them.
Read: Match fixing allegations rock tennis world as Australian Open begins
On their way out from the locker room and on to center court, Lleyton Hewitt looked up at the skies and pleaded. Just give me one game. Please don't embarrass me out there. Give me a game.
It would appear now that the skies weren't listening. Because Hewitt won more than just a game. He won the match.
And a few hours later, a defeated Agassi conceded at a press conference, "I should've given him more respect."
Hewitt went on to win the finals. And then announce to his parents on center court that he wouldn't be going back to school that year.
Five years later, he was the youngest World Number 1 the world has ever seen. And this January, he will be playing his last Australian Open. His record-matching 20th Australian Open.
The tenth most hated sportsman in the world
But Hewitt's left behind a legacy of more than broken records. He's called the crowds in Adelaide stupid in 2001 because they jeered at him. He's also called the net umpire and the chair umpire 'spastics'.
He's been a notorious foot-faulter. And yet, when he got foot-faulted a few times too many at the US Open in 2001, he attributed to a 'race' conspiracy. "Look at him," Hewitt said, gesturing at the African American linesman. "And look at him," he pointed to James Blake. Then he told the chair umpire, "You tell me what the similarity is. You put him off the court, get him off the court."
Also read- Before Serena, there was Althea Gibson: tennis' first black champion
He's also been known to yell c'mon when an opponent makes an unforced error. On one occasion, so frenzied were his celebrations of an opponent's unforced error that the Argentinian he was up against, Juan Ignacio Chela, aimed the next serve right at him. And spat at him later.
An Australian paper later reported, "Many regretted [the spit] did not find its target."
Suffice it to say, it's been hard to love Hewitt.
The last man standing
But over the years, it's becomes a bit harder to hate Hewitt. Because he is, veritably, the last of an entire generation.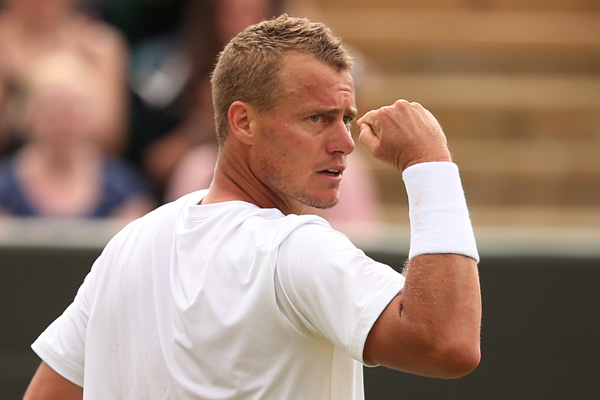 You know, the generation pre-Federer-Nadal-Djokovic-Murray. The generation and era of tennis when it was impossible to predict which four players would last into the semi-finals.
When we'd carefully monitor the speed of Andy Roddick's every serve without the technology to tweet it. When we'd bite fingernails over Tim Henman (then Britain's greatest hope to win the Wimbledon) and his repeated failures, and watch him swear into his face towel. When only the fifth set had a tie-breaker and fewer stadiums had retractable roofs.
The era when to wear colourful sneakers was risque. When Hewitt was called Generation X for having long blonde hair and his cap worn backwards, next to a staid and all-white Pete Sampras. And when Carlos Moya was the only high-ranked tennis player with a headband.
Read more- Kohli and Shastri's tennis partnership: conflict of interest brewing?
When every men's doubles final featured Bob and Mike Bryan going head-to-head against Paes and Bhupathi. When child-prodigy-making-comeback Jennifer Capriati won all of child-prodigy-making-comeback Martina Hingis' four match points. Then set, then the next set and the 2001 Australian Open. And when the world Number 1 man and woman in tennis were a certain Safin and Safina, respectively, and headlines the world over struggled to write a worthy pun.
That era concludes gracefully with Hewitt's retirement. And the fact that he's last two, and spanned three decades of professional international tennis begs us to rethink his legacy. Not as one of the world's most hated tennis-players but as one of those who started early - and lasted longest.
Looking at his contemporaries
Andy Roddick turned pro in 2000, two years after Hewitt. He retired in 2012. David Nalbandian, who also turned pro in 2000, retired in 2013. Marat Safin's professional career began in 1997 and ended in 2009. Juan Carlos Ferrero, who turned pro in 1998 - the same year Hewitt beat Agassi - retired in 2012. And Carlos Moya, who turned pro in 1995, retired in 2010.
Of all his contemporaries (with the singular exception of Federer, who was world number 1 three years after Hewitt), Hewitt's been around longest. He's survived injuries and played from the back of court with his toes grating one another bone-on-bone. He has been told he will never be able to return to professional tennis after a surgery, and yet, he's returned. Every single time.
And that, perhaps, is what this Australian Open will stand for. The last grand-slam of the man who lasted 20 Australian Opens.
More in Catch:
Legalise betting? We Indians are beacons of morality, we do not gamble
What happens when men design tech for women? These 5 utterly daft devices
Collateral benefit? How crackdown on JeM rescued 5 people from #PathankotMess
Netaji died in 1945: 5 pieces of clinching evidence given by UK website