Epic Recall: six India-Pak series that will make you look forward to December
Asad Ali
| Updated on: 16 November 2015, 0:32 IST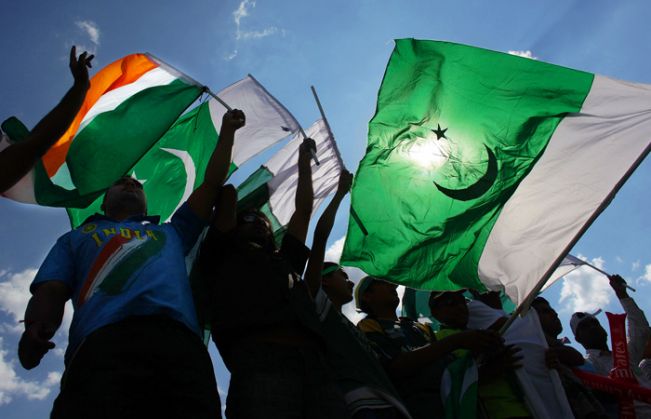 If a taut on-field rivalry is essential to enjoying a good game of cricket, nothing is bigger and better than an India-Pakistan encounter.
Tournaments between the two countries were stopped some years ago thanks to political circumstances (Pakistan last toured India in 2012-13) but recent talks between BCCI and PCB could result in a December tour of India by the Pakistan cricket team.
BCCI chief Shashank Manohar has already issued an invitation to his PCB counterpart, Shaharyar Khan. However, according to reports Khan told Lahore media that the series should be held in UAE as per an MOU signed between the two countries last year.
The MOU also apparently states that India-Pakistan will play six series against each other between 2015 and 2023 with Pakistan hosting the first series in December this year in the UAE.
Whether the matches end up being hosted by India or Pak, what is certain is an epic series that will bring the year to a close on quite a high.
Forgotten the adrenaline rush of an India-Pak cricket series? These 6 matches will remind you
In case you've forgotten what a high-octane Indo-Pak cricket match is like, here's looking at six of the most memorable ones over the years:
This gripping face-off was part of a four-nation ODI tournament in the desert city of Sharjah.
The original sultan of swing Imran Khan took six wickets and restricted India to a paltry 125.
But our own Kapil Dev took three, and Ravi Shastri took five wickets to bundle Pakistan for even less at 87 runs. One of those rare Indo-Pak matches where bowlers seriously determined which side won.
The stuff of cricketing folklore, this was the match that made Javed Miandad most (in)famous in India, and let's not even talk about what it did to Chetan Sharma.
It was the final of the Austral-Asia Cup in April 1986. India rode on Gavaskar's 92 to post 245 on the board. Miandad scored a century and hit that last ball sixer off Chetan Sharma to win the match for Pakistan.
It was the first ever ODI match to be held at Kolkata's Eden Gardens. India posted 238 runs and looked good until Salim Malik stepped in at number seven. He scored 72 runs off 36 balls and helped Pakistan win by 2 wickets, with three balls to spare.
[twittable]The first ever ODI at Eden Gardens was an Indo-Pak game which Pakistan won courtesy Salim Malik[/twittable]
A generation of Indians have YouTubed Aamer Sohail vs Venkatesh Prasad for precisely this match and that moment when the ever calm Prasad really lost his shit.
India made 287 runs. Saeed Anwar and Aamer Sohail promptly blasted about 84 off the first ten overs.
Then Sohail made the mistake of mocking Prasad after hitting him for a boundary. The next ball saw his stumps on the ground as Prasad bowled him over and showed him the way back to the pavilion in not-so-subtle fashion!
A match that was every Indian fan's dream come true courtesy a searing innings by Little Master Sachin Tendulkar.
Pakistan notched up a formidable 273, but then Sachin blasted the opposition (which included Wasim Akram and Waqar Younis) apart.
Sachin scored 98 off 75 balls as he hooked and drove a hapless Shoaib Akhtar all over the park. A classic six-wicket victory for India and a timeless knock by Tendlya!
The big man, Inzamam-ul-Haq, helped Pakistan win this cliff-hanger.
India posted 315 with Tendulkar scoring a century. Shahid Afridi made a quickfire 40 off some 20-odd deliveries and Shoaib Malik made 65.
But it was Inzi all the way with a gritty 60 not out. It came down to three runs from the final over and it was Sachin who bowled the final over. Four dot-balls was the best he could manage as Inzi scored off the final ball to give Pakistan a three-wicket win.