John Cena lifts 260 kg, watch video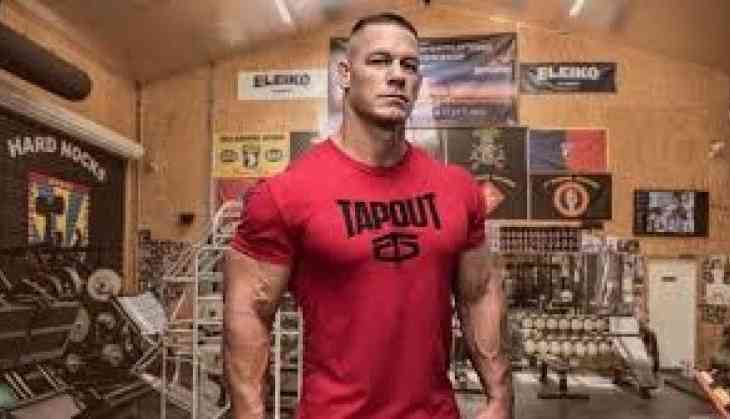 WWE superstar John Cena recently lifted 260 kgs weight at the Jackie Chan Stunt Team Center. He shared the video on Twitter and fans are going crazy seeing it.
Watch Video Inside:
Quick lunch break at @EyeOfJackieChan #JCStuntTeam center! #HardNocksZhongGuo 260kg pic.twitter.com/2LU6EDnkIf

— John Cena (@JohnCena) June 27, 2018
Last time Cena shared a video on his YouTube channel showcasing him hitting a 150kg (330 lb) clean.
Another video shared by Mark Bell's YouTube channel about a year ago, Cena is seen performing a 611 lb back squat with good depth.
Not only 16-time champion but also a great performer, John Cena is strong, powerful guy. From 304 lbs (137 kg) to now 573 lbs (260 kg), he has increased his speed and mobility in respect to weightlifting.
Also Read:Saudi Arabia investigates 'immodestly dressed' female reporter covering women driving