FIFA World cup 2018: Team England forced to spray mosquito repellent ahead of the match with Tunisia, See pics inside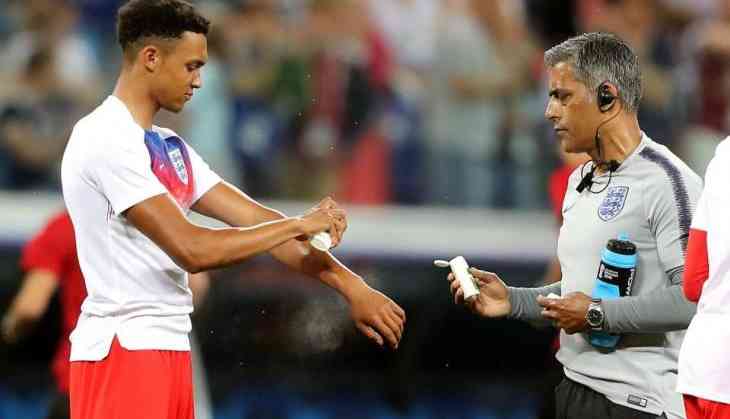 In the on-going FIFA World cup 2018, players not only face players from other team but also struggle on the pitch with something else.
These pictures will tell you what the players have to deal with apart from their opponents: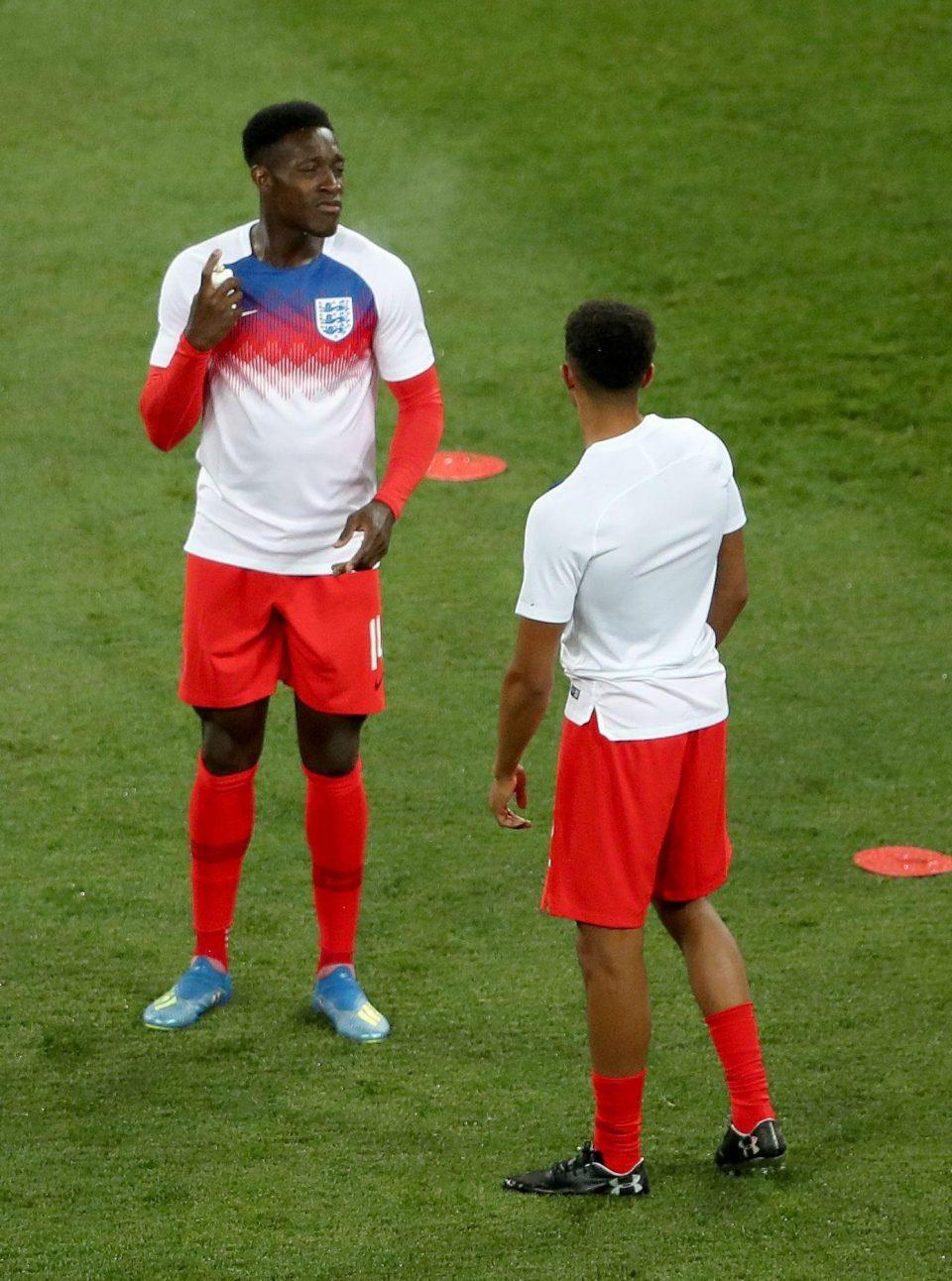 Just before England team was about to face team Tunisia, players were seen spraying mosquito repellent on themselves.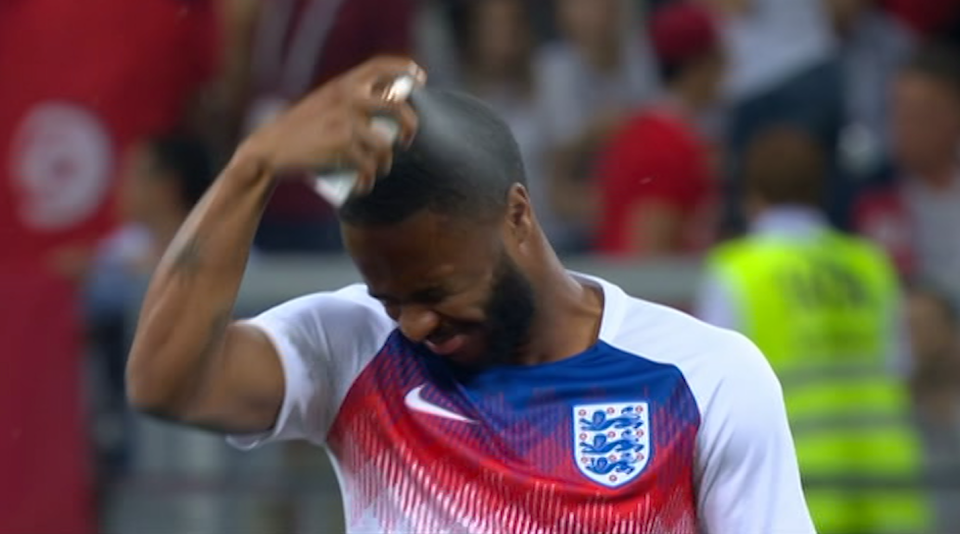 Arctic mosquitoes swarmed outside the hotel Hilton Garden Inn where team England put up.
English player Alexander-Arnold was seen spraying the spray during warm-up as mosquitoes troubled him.
Bugs caused chaos on the pitch. Reporter of Sky Sports tweeted, "Just had to abort going live on Sky Sports News with seconds to spare because of invasion of flies outside England team hotel. Big problem here."
Also Read:FIFA World Cup 2018: Facts about Cristiano Ronaldo's girlfriend