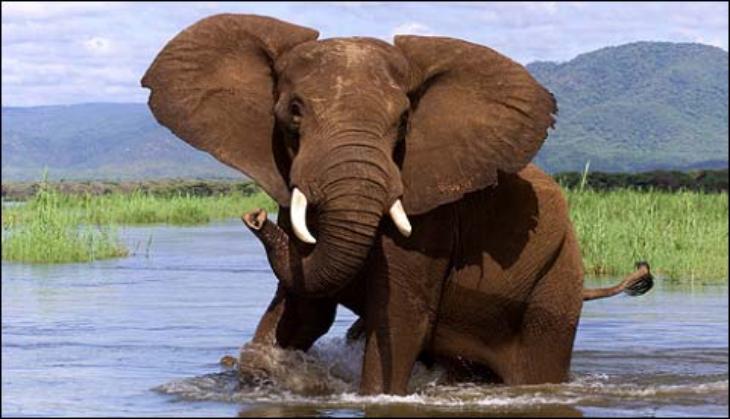 Drought-hit Zimbabwe, a country known for its flourishing wildlife, has reportedly decided to put up some of the wild animals in its reserves up for sale.
A notice in the newspapers invited "members of the public with the capacity to acquire and manage wildlife" to make offers to buy. Local farmers and private game rangers have also been reportedly invited to buy the animals to ensure that they do not die of starvation.
However there no details on the animals on offer or their cost. The announcement was made in a statement from the Zimbabwe Parks and Wildlife Management Authority.
The drought has left at least a quarter of the population in need of food aid. In February this year, President Robert Mugabe declared many parts of the rural areas in a "state of disaster".
According to the park authorities, the drought is worse than the one in 1992, when thousands of wildlife were decimated. They say that since all the national parks are in the driest regions, the biggest challenge is to feed these animals and to provide them adequate water.
It is believed that selling the animals would give some of them a new home and ease financial pressure on the parks authorities which says it receives little government funding and struggles to get by on what it earns through hunting and tourism.
Zimbabwe's 10 national parks are famed for their huge population of elephants, lions, rhinos, leopards and buffaloes. In recent years, the country had resorted to exporting elephants to countries like China in a bid to raise funds and cut the ballooning population.
This has angered international animal rights groups, but some local conservationists back government plans to sell off wildlife.