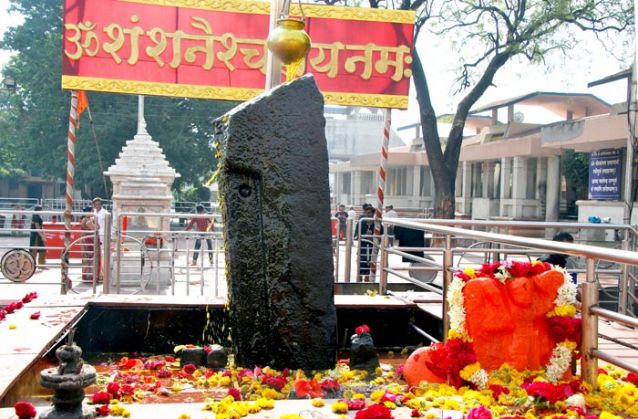 Akhara Parishad President Mahant Narendra Giri said that women must not be barred from entering the Shani Shingnapur temple, reports ABPLive. The mahant's statement came after Maharashtra Chief Minister Devendra Fadnavis had tweeted on Wednesday: "Indian culture and Hindu religion gives women have the right to pray. A change in yesterday's traditions is our culture. Discrimination in praying is not in our culture. The temple authorities should resolve the issue through a dialogue."
The mahant said people must be allowed to visit temple and offer prayers irrespective of caste, creed or gender since it is their right.
The Shani Shingnapur temple in Ahmednagar, Maharashtra, has been in the news recently for its refusal to allow women to worship at the sanctum sanctorum. The Bhumata Brigade, a band of women activists, had attempted to storm the temple of Republic Day, but were detained by the police 70 km away from it.
The following day, Fadnavis said that there should be a dialogue between the temple trustees and the activists to sort out the issue.