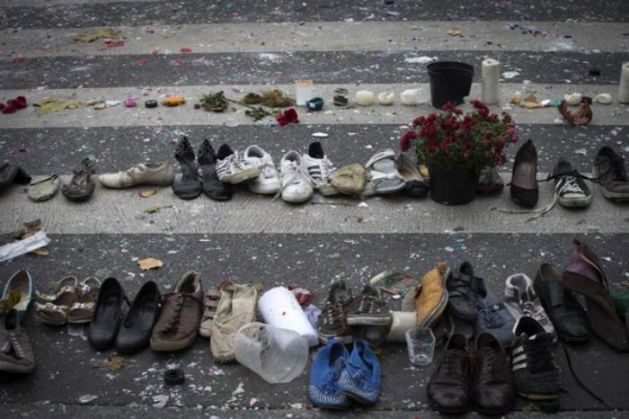 In an ingenious move, protestors in Paris have placed over a hundred pair of shoes at the Place de Republique to defy the ban on public demonstrations ahead of the UN Conference of Climate Change.
On 29 November, a day before representatives from 175 countries were scheduled to meet in Paris for the climate talks, hundreds of protesters gathered at Place de la Republique and clashed with the riot police.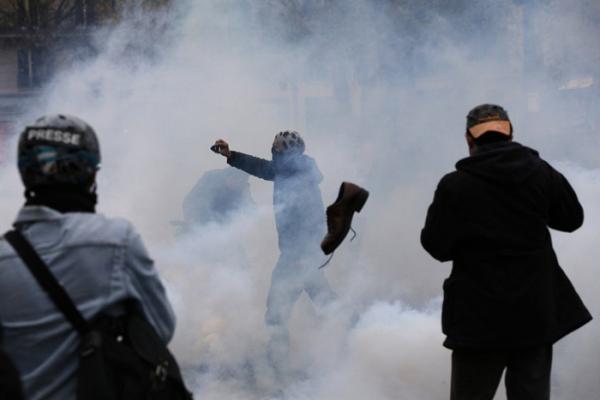 About 500 protesters are believed to have marched to the square in protest after the major rallies, including the climate change march, were banned in the French capital following the terror attacks of 13 November. They raised slogans of "state of emergency, police state" and reportedly threw glass bottles and memorial candles at the police.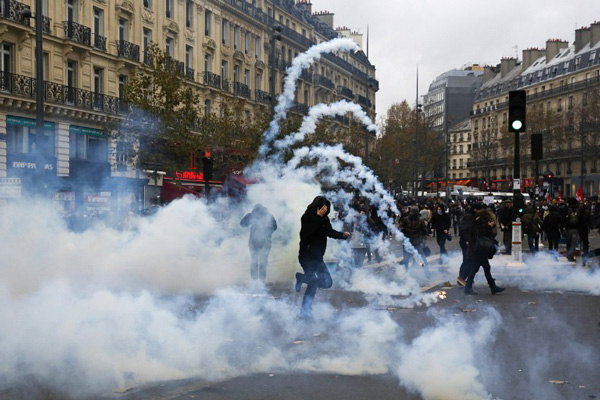 The police resorted to tear gas and baton charges to contain the crowd. By evening over 200 protesters had been arrested. Previously, about 24 climate change activists were put under house arrests under suspicion of organising secret rallies despite security concerns.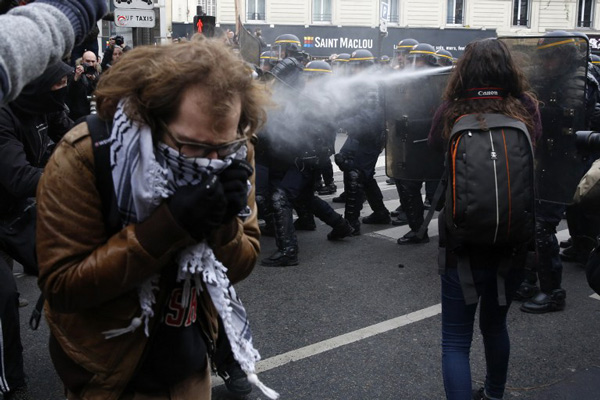 According to a DailyMail report, a protester said, "We can understand why the police are scared of further trouble, but we still think we should have been able to march."
The conference, which kicks off on 30 November, is expected to establish a conclusive policy on climate change.