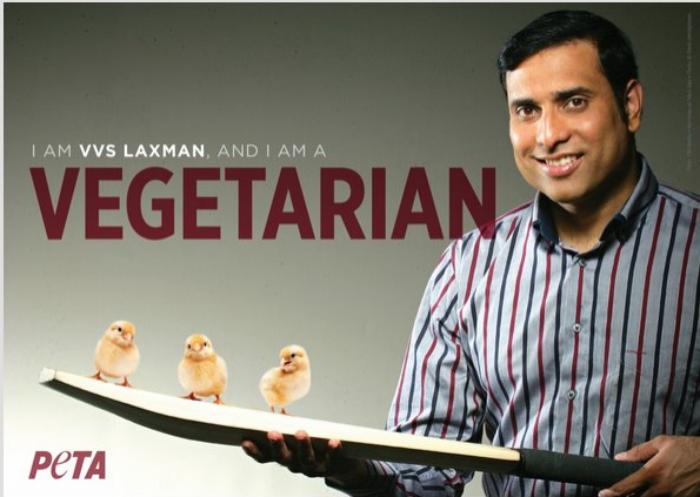 People for the Ethical Treatment of Animals (PETA) has always brought in renowned faces to spread awareness about animal rights.
The latest celebrity to get on board with PETA is former India batsman VVS Laxman.
Laxman stars in a brand-new ad for PETA India to promote the month of October as Vegetarian Awareness Month.
"Being vegetarian gives me energy, and helps me stay sharp and strong. It has many benefits, and I believe that everyone should be vegetarian for a long and healthy life", says Laxman.
In the minute-long ad Laxman makes an emotional appeal to his fans to adopt a vegetarian lifestyle.
"I've enjoyed vegetarian food, even though I was playing active professional cricket, for more than 20 years. More importantly, you are not killing the innocent animals," says Laxman.
Here is the video-