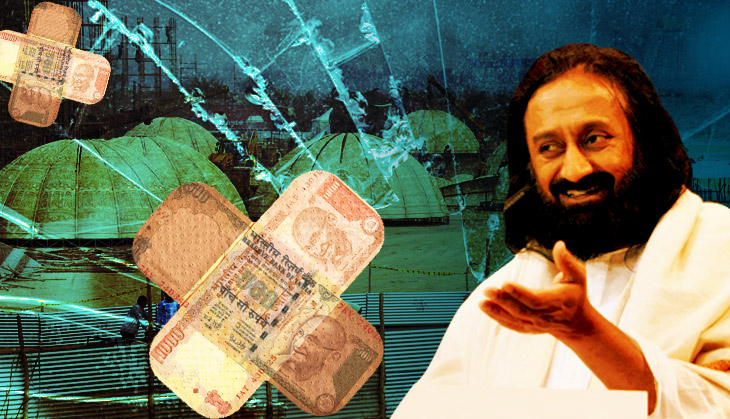 The Art of Living Foundation (AOLF) has submitted the final installment of its compensation amounting to Rs 4.75 crore for the damage caused to Yamuna floodplains during its World Culture Festival in March, to the National Green Tribunal (NGT).
Spiritual leader Sri Sri Ravi Shankar's Art of Living Foundation had deposited the compensation amount through demand draft to the DDA on 3 June. The NGT had earlier on 9 March refused to prohibit the World Culture Festival on the bank of Yamuna, but slapped a fine of Rs. 5 crore on the foundation for damaging biodiversity of the ecologically sensitive floodplains.
AOLF had on 10 May issued a clarification over the notice issued by the NGT against Sri Sri Ravi Shankar for his alleged remarks against the green panel, saying the allegations against the spiritual leader were 'completely false' and based merely on 'newspaper reports'.
The NGT notice was issued to the spiritual leader for his alleged remarks that the fine imposed by the green panel for organising an event on the banks of river Yamuna was politically motivated.
-With agency inputs