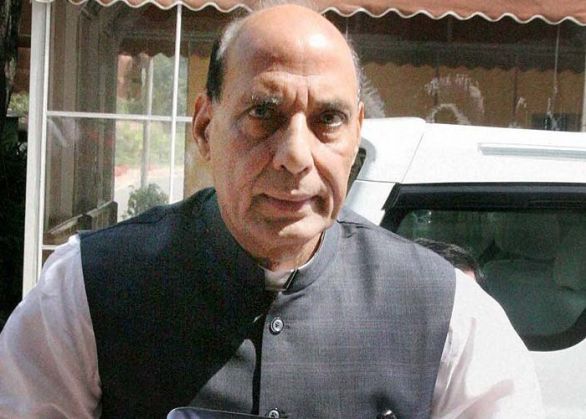 Kerala's Student Police Cadet (SPC) scheme, which trains high school students to assist the police and civic bodies in matters of minor crimes, disasters, traffic management and first aid, will be implemented all over the country, reports the Hindustan Times.
The scheme, launched in 2010 with about 50 trainees, has now spread to 430 schools in Kerala and has 40,000 cadets.
Home minister Rajnath Singh will announce the implementation of the much-lauded scheme all over the country on Wednesday when he will travel to Kerala to attend SPC Day.
"Our idea is to mould a young generation with the slogan 'India first'. Since 50 per cent of our population is below 25 years of age, we have to shape them properly," said deputy inspector general of police P Vijayan, who had conceived and launched the scheme. "It is more important now as radical and anti-social elements are eyeing youngsters."
The SPC programme will make its national debut at a few central schools to begin with, before spreading elsewhere. It has already been replicated in schools in Rajasthan and Gujarat.
"The basic tenet of the SPC is that there is a leader in every child, waiting for the right mentor and correct exposure," said Vijayan.