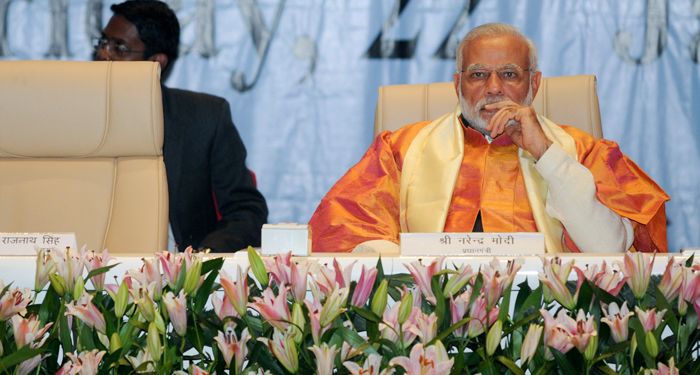 Taking a strict stand on administrative work, Prime Minister Narendra Modi asked secretaries to carry out an assessment of employees who refuse to mend their ways despite repeated complaints.
The PM ordered for stern action against erring government employees - including dismissal and slashing of pensions. PM Modi also directed all central government departments to extend their dealings with the public through a grievance-monitoring mechanism.
The PM reportedly announced the decisions while reviewing the grievances relating to the excise and customs department during his monthly interaction with central government secretaries and chief secretaries of states through the Pro-Active Governance and Timely Implementation (PRAGATI), a web-based interface.
In an official release, the PMO said urged all secretaries whose departments have extensive public dealing, "to set up a system for top-level monitoring of grievances immediately".