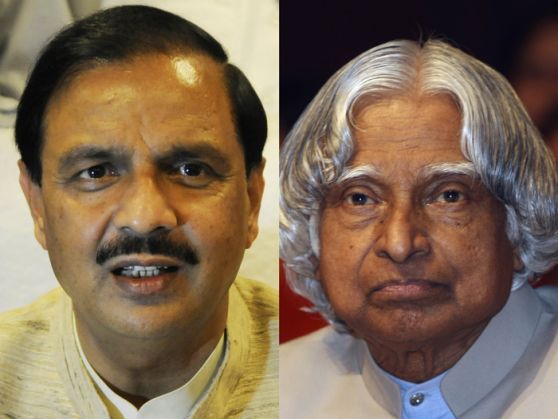 A petition on change.org has been started to prevent Culture Minister Mahesh Sharma from moving into Dr. Abdul Kalam's house.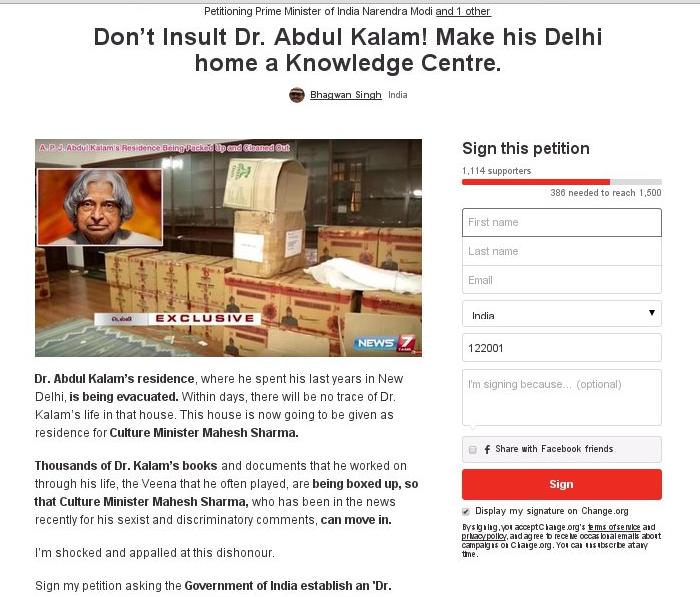 10 Rajaji Marg, where Dr. Abdul Kalam lived during his last days in Delhi is being evacuated so that Culture Minister Mahesh Sharma can move in.
Kamal's documents, writings, books etc will be moved to Rameswaram, Dr. Kalam's birth place.
The minister had landed in the soup for his 'despite being a Muslim' remark.
While the name of Aurangzeb road was being renamed to Dr. Abdul Kalam road, the minister had said, "We have renamed it after someone who was a humanitarian and a nationalist despite being a Muslim."
The petitioner Bhagwan Singh claims that giving Dr. Kalam's house to Mahesh Sharma is an insult to the great scientist and has demanded that the house be turned into a knowledge center, 'Dr. Abdul Kalam International Knowledge Centre'.