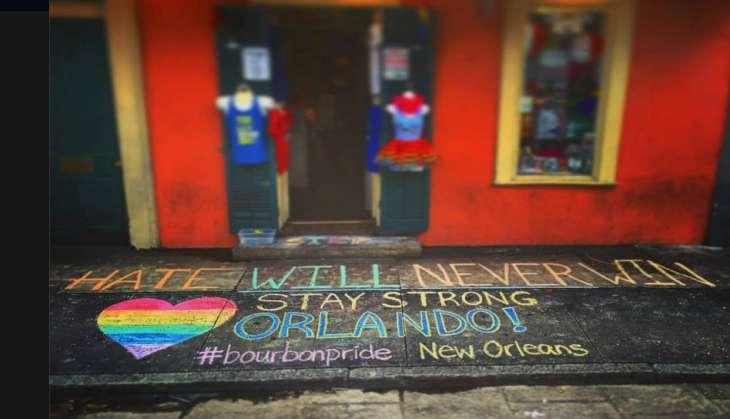 In the wake of the 11 June shooting at the Pulse nightclub in Orlando, a number of prominent personalities have urged solidarity with the LGBT community and have urged people to come forward and donate blood to the victims.
While many have come forward to donate blood, gay men in Florida are prohibited from doing so.
A federal law for protection against HIV transmission, only allows gay men to donate blood if they have been celibate for a year. In December 2015, the Food and Drug Administration (FDA) announced that it was modifying its blanket ban on allowing gay men to donate blood to allowing them to donate "12 months since the last sexual contact with another man".
Associated Press quoted Susan Forbes - a representative of OneBlood, a network of blood bank clinics in Florida and other southern states, as saying that the change mandating a year of abstinence, was a step in the right direction.
While it had been previously reported that the ban on gay men donating blood had been temporarily lifted in Orlando after the attack, the Guardian quoted OneBlood as saying that the reports were false.
OneBlood reported that on 12 June - a day after the deadly shooting - 3,500 people across the blood bank's network had come forward to donate.
However, members of the LGBT community in Florida have expressed their sorrow at the ban. "I am married. I am gay and sexually active with my husband, of course. But I am ineligible to donate blood," Rob Domenico, a board member and chief fundraiser at The Center, Orlando's main LGTB community center told the Associated Press.
"So at a time when I am needed the most to help save my brothers and sisters, I can do nothing. So it is very frustrating," Domenico was quoted as saying.
Chris Callen, who worked as a drag queen at Pulse, said he wants to donate blood but cannot because he has been HIV-positive for nearly seven years. However, he said that he wasn't allowed to donate blood for victims of the 9/11 attack - which took place when he was healthy.