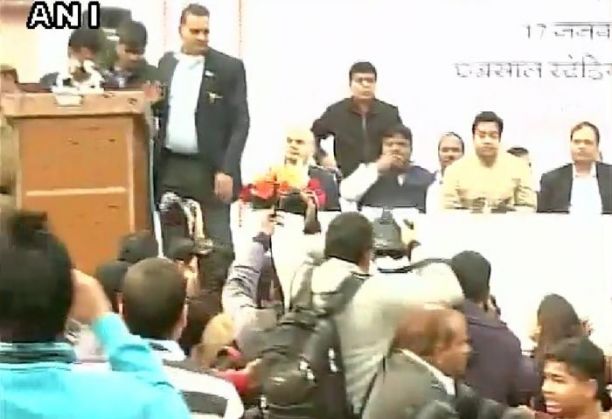 The Aam Aadmi Party's function to celebrate the success of the Odd-Even trial run turned sour when a woman threw ink on Delhi Chief Minister Arvind Kejriwal at the Chhatrasal Stadium in the city.
The woman reportedly attacked Kejriwal to protest the policy that has otherwise gained appreciation from a number of factions.
A 15-day trial run of the formula - which is a bid to curb the city's alarming levels of pollution, was held from 1 January to 15 January.
According to news reports, the woman, who claims to be a member of Aam Aadmi Sena, has been detained by the police.