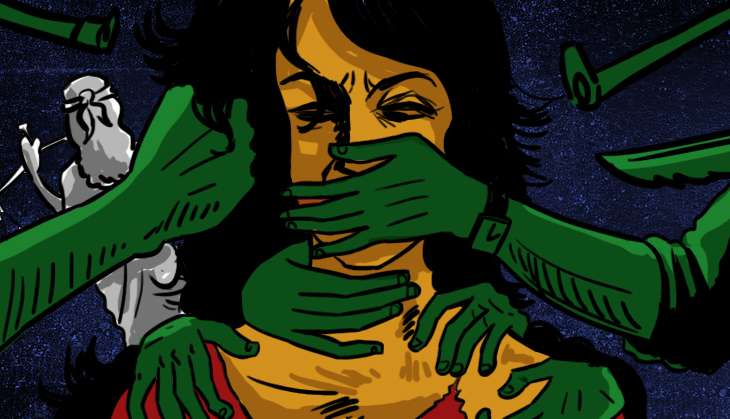 The Congress has accused Jharkhand BJP chief Tala Marandi's son, Munna Marandi, of marrying a minor even as another minor girl alleges that Munna sexually abused her for two years.
The minor girl appeared before the State Commission for Women on Wednesday and submitted an application against Munna for allegedly sexually exploiting her by promising marriage. She had earlier approached the district court at Godda. At the same time, Congress president Deepika Pandey Singh of Godda district accused Munna of marrying a minor on 27 June, says The Indian Express.
"I have written to the National Commission for Women, the governor and the SCW seeking their intervention. Based on media reports, it appears that Marandis have put in jeopardy the lives of the minor girls," said Singh.
While Dr Mahua Maji, chairperson of the Jharkhand SCW said cognisance of the minor girl's complaint had been taken, and the commission had written to the DGP, she added that the commission had yet to receive any official complaint regarding the girl Munna married.
Pramod Sharma, the girl's lawyer at Godda court, said: "We had filed a case seeking registration of FIR against Munna Marandi for sexually exploiting the minor girl... On 23 June, the court had asked Boarijore police station in Godda to investigate the matter."
However, Godda SP Sanjeev Kumar said the police had not received any court order.
The 16-year-old girl said: "He (Munna) first saw me during the poll campaign in 2014... Later, he met me a few times. On 1 January, 2016, he came to wish me happy new year. I was alone in the house. He forced himself on me. When I resisted, he promised marriage.... When my mother and elder sister came, I told them everything. Over a period of time, he began taking me to various places. Believing in his promise of marriage, neither I nor my family opposed him."
In April the 16-year-old heard that Munna would be marrying someone else. "He told me that he was under pressure from his parents. I then approached police. They did not listen. Then I approached the court," she said.