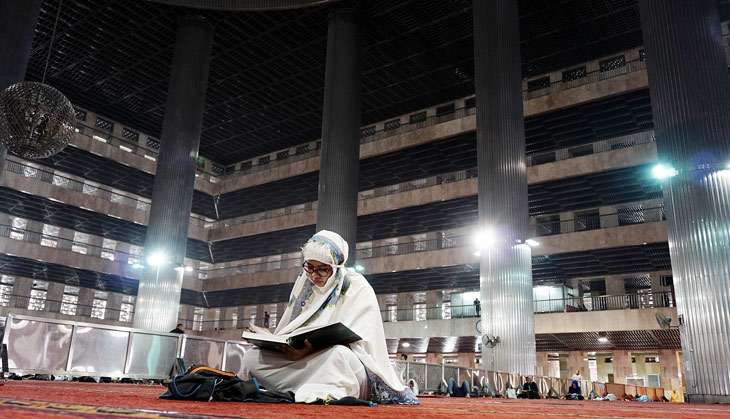 About 100 Hindus in Muzaffarnagar jail in Uttar Pradesh have been waking up before dawn since 7 June to observe the rituals involved in the dawn-to-dusk Ramzan fast along with their about 1,000 Muslim fellow prisoners.
Two years ago, Muzaffarnagar was the scene of horrific Hindu-Muslim violence that took 60 lives.
"This is the first time in my career that I have seen such a display of unity inside the jail premises. I think it's a wonderful thing in these times," said Rakesh Singh, administrator of the jail.
Jail officials quoted Anita, a prisoner serving a life sentence, who is doing the fast: "It's a deeply personal thing. I think we should all learn the good aspects of all religion. Fasting purifies your mind and soul. It's something that will help me on my stay here."
Special arrangements have been made in the jail so that the prisoners can perform their prayers and consume their pre-dawn sehri and post-fast iftars. They are getting dates, fruit, milk, curd and other snacks, according to NDTV.