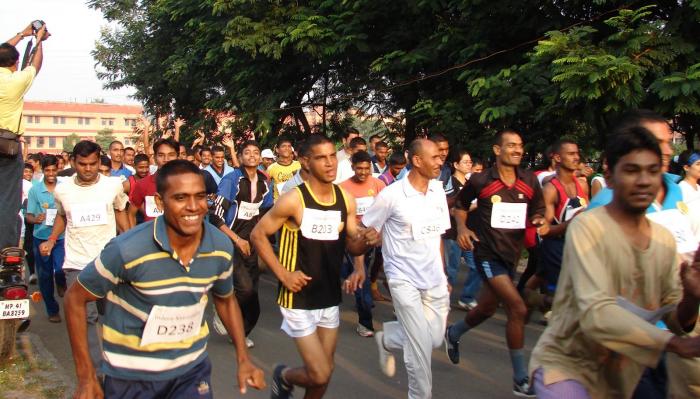 With an aim to spread awareness regarding the increasing levels of pollution, the Road Transport Department and district administration organised a 'Mini Marathon' in Indore on 10 January.
According to media reports, around 10,000 enthusiastic people participated in the run. The participants also pledged to keep their surroundings clean.
The seven-km marathon was flagged off by Mayor Malini Gaud and Collector P Narahari at Meghdoot Garden.
Addressing the crowd, Gaud emphasised on the need of keeping the city clean through people's participation. She called for more plantation and pollution-free vehicles.
According to a WHO estimate, India is home to 10 of the world's 15 most polluted cities.