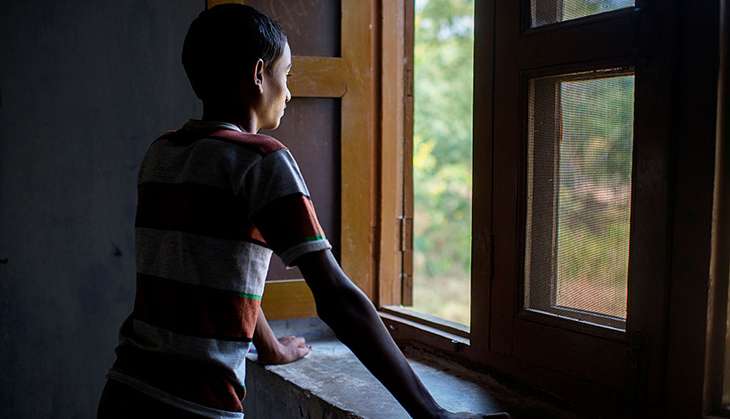 The Delhi police on Monday arrested a 26-year-old woman under the child protection law for raping a 17-year-old boy.
This is the first case under the Protection of Children against Sexual Offences Act that has a woman as an accused.
According to the police, the woman had called them herself, saying she was locked in the bathroom of her hotel room in Vasant Kunj, and that she had been raped.
The police arrived to see a boy sitting on the bed of the hotel room and the woman in the bathroom, and booked the boy for rape.
However, after interrogation, the boy told the police that the woman had lured him to the hotel via interactions on social media, even though she knew he was a minor, says The Telegraph.
The boy, the son of a businessman, said that he had been approached by the woman on Facebook and they had become friends. He claimed her Facebook profile had not mentioned her age or featured her picture.
A police officer said: "The woman told the minor on Facebook that she is a divorcee and just wanted to have a physical relationship with him, to which the boy had replied that he is a minor. In spite of that, she wanted to meet him."
The woman had suggested meeting in a hotel room, according to their chats on Facebook's messenger service, said the police officer. "We were also shown the hotel room bill, which proved the woman paid for the room," he added.
The woman has been charged under Section 8 of the Protection of Children against Sexual Offences (Pocso) Act. She could face a jail term of three to five years and a fine if found guilty.
Meanwhile, since the woman accused the boy of rape, an FIR has also been filed against him.
An officer said: "The two FIRs have been registered and relevant sections of rape and Pocso have been filed against the woman and the boy. We suspect the incident is a case of honey-trapping for extortion and we have not made any arrests so far."
He added: "CCTV footage of the hotel shows the woman entering the room with the boy. She was not in a state of distress. We are questioning the hotel staff."