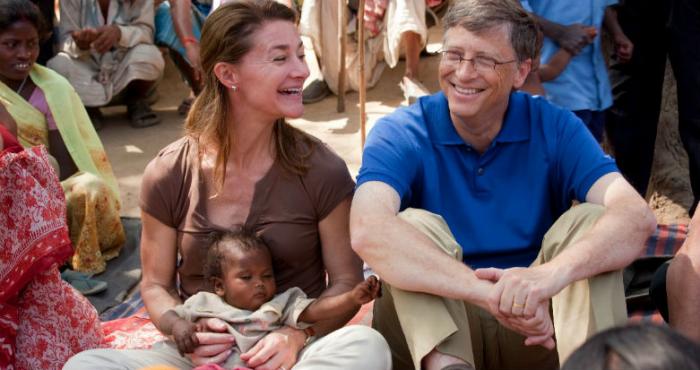 Year 2015 was not the most pleasant one for around 10,000 NGOs who's licenses were cancelled after a massive crackdown by the Indian government. The recent one on the Centre's radar is surprisingly the Bill & Melinda Gates Foundation's (BMGF).
According to The Hindu, following an international report against one of the world's largest philanthropic foundations, the Indian government will closely scrutinise the Foundation's methods of donations in India.
The report was published by the campaign group Global Justice Now. It alleged that the BMGF was influencing government policies to accrue benefits for multinational pharmaceutical companies.
The report says: "We argue that this is far from a neutral charitable strategy but instead an ideological commitment to promote neoliberal economic policies and corporate globalisation. Big business is directly benefitting, in particular in the fields of agriculture and health, as a result of the foundation's activities, despite evidence to show that business solutions are not the most effective."
So why is the BMGF being scrutinised now, when all the other NGOs were put under the scanner earlier?
The answer is that unlike other international donors, BMGF is not registered under the Foreign Contribution Regulation Act (FCRA), therefore the Ministry of Home Affairs (MHA), which is the regulatory authority for NGOs and associations who receive foreign funds, cannot monitor its funding.
To manage funding, the foundation has a "Liaison Office" under the Foreign Exchange Management Act (FEMA) as approved by the Reserve Bank of India (RBI). This was the reason BMGF was spared the scrutiny earlier. However, according to The Hindu, this in itself is a violation.
As per The Hindu's report, the MHA has not taken action yet but it says that the Foundation will have to abide by the rules and register itself under the FCRA. The MHA also fears that the manner in which BMGF escaped scrutiny could be adopted by the NGOs too.
It is important to mention that the RBI allows Liaison permits but it reportedly does not regulate them as there are no such rules. No inspections can take place and thus no taxes are paid.
An official told The Hindu that BMGF works as a marketing office for US pharmaceutical vaccines pushing only WHO pre-approved manufacturers, all of whom are either the US or EU based.
However, according to the Foundation spokesperson Archna Vyas, their organisation's funding is transparent and details of which are available on their website.
According to Global Justice Now, both the BMGF-funded Global Fund to Fight AIDS, Tuberculosis and Malaria (GFATM) and the GAVI Alliance, have questionable associations with the pharmaceutical industry.