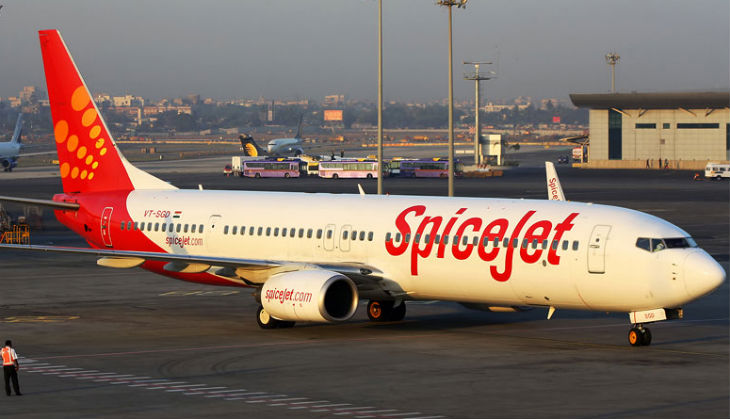 The Federation of Indian Airlines which represents private carriers Jet Airways, GoAir, IndiGo and SpiceJet, has asked the directorate general of civil aviation to ban alcohol at domestic airports and close the bars and shops that sell liquor in the departure lounge of the terminals.
In a letter, the Federation said that there are growing incidences of drunken passengers boarding flights, getting aggressive, inconveniencing fellow passengers and threatening safety.
The airlines argued that the easy availability of alcohol at departure terminals makes it easy for drunk passengers to board flights, even though the Indian Aircraft Rules of 1937 and Section 3 of the Civil Aviation Requirement make it illegal to board a plane drunk, according to The Telegraph.
"It becomes practically difficult to identify such persons during the boarding process because of limited time available for scrutiny, and thus could lead to unsafe/unpleasant situation in case the passenger becomes unruly on board," says the letter.
According to Ajay Jasra, general manager (corporate affairs), SpiceJet, "There have been instances of passengers not listening to the boarding announcement because they have been drinking at the bar and then creating a ruckus saying they were not called before takeoff. On other occasions, they board the plane drunk and get aggressive or abrasive and create scenes while the plane is in mid-air."
Jasra recounted an episode that took place a few months ago, in which a passenger with high blood pressure who was later found to have been drunk, had a heart attack because of low air pressure at altitude.
"It looks like the DGCA is favouring private airport operators by allowing them to open liquor shops, but if its own rule is against drinking on domestic sectors, the regulator needs to reconsider its permission," said an aviation expert. Mumbai, Delhi, Bangalore, Calcutta and several other airports have liquor shops and bars in their departure areas.
The letter does not ask for a ban on alcohol at international terminals, or to close duty free shops selling liquor there. Sources said that international passengers know they would be served liquor on the flight Airline sources said that international passengers, knowing they would be served liquor on the flight, and so do not usually drink before boarding. Even so, drunken misbehaviour on board is usually an Indian problem, they said.
Earlier this year, airlines were given permission to carry plastic handcuffs to restrain aggressive passengers.
A senior executive from Jet Airways said that when fliers are not allowed to board an aircraft if they are drunk, it makes no sense for the authorities to allow the sale and consumption of liquor in airports. "This rule is contradictory to begin with, so these shops should be done away with," he said.
A source at a senior level in the directorate-general said it had received the airlines' letter but was "yet to make up its mind on the matter".