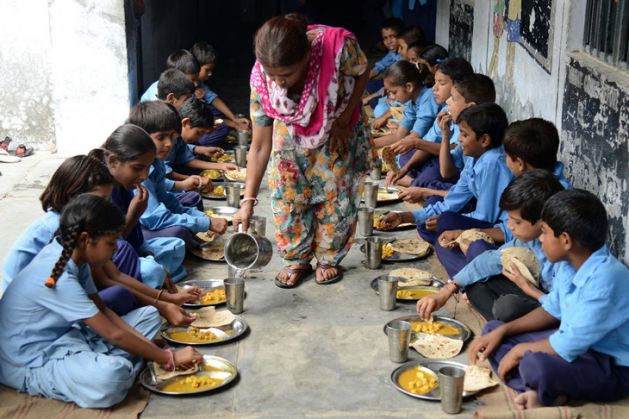 At least 96 children fell ill after eating a mid day meal at a government school in Jharkhand, which had apparently been contaminated by a lizard that fell in while the food was being prepared.
After eating their lunch, the children began to complain of stomach aches and were taken to a hospital for a check-up, according to The Indian Express.
Government schools do not have a good record of hygiene when it comes to the preparation of food for the mid day meal which is often the only full meal these children get.
Last month, two children died and 15 others were hospitalised after drinking the milk that had been provided as part of the mid day meal at a school under Thana Refinery in Uttar Pradesh's Mathura.
Earlier, in February, 50 students fell ill after eating their mid day meal at a school in Palghar, Maharashtra.