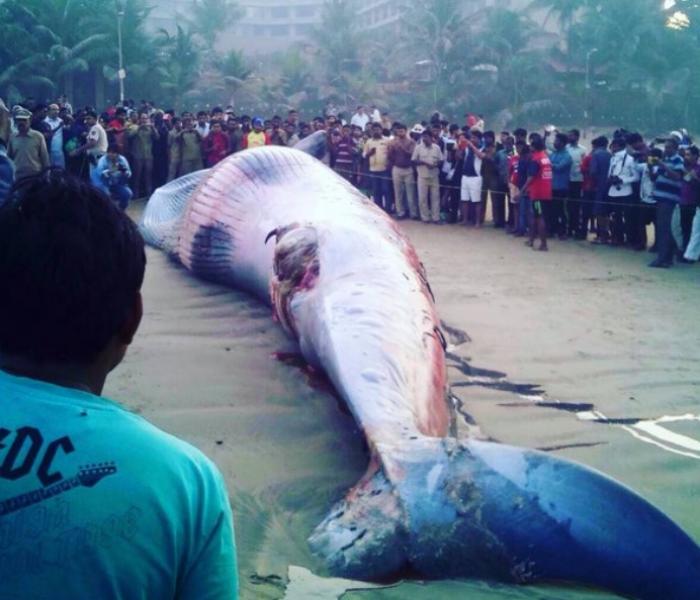 Mumbaikars were startled to see a 35-foot long whale washed ashore on the night of 28 January at the Juhu beach.
According to television reports, the Bryde's Whale - said to weigh around four tonnes - was spotted after 10 pm by some night joggers.
According to reports, experts say the whale may have died in the last two days. The animal is reportedly being examined by the police and forest department officials. An autopsy of the whale might also be conducted on the beach before the carcass is moved to the forest department's conservatory in Airoli.
The incident comes weeks after 45 short-finned pilot whales were stranded along a 15-km beach stretch in Tuticorin in Tamil Nadu.