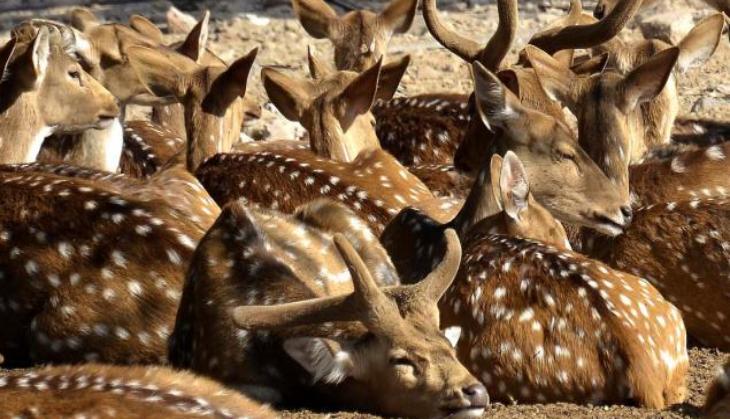 Animal experts have raised alarm over the death of 16 spotted deer in the Delhi zoo - in the last three months alone.
According to a report in Mail Today, zoo officials suspect that the deaths are a result of rabies - caused by a mongoose bites.
Is it an epidemic?
While the first death was reported in February this year, the Delhi zoo authorities only sprung into action after the Central Zoo Authority (CZA) - a regulatory body for zoos under the government of India - asked for a report.
While the CZA has termed the deaths as an epidemic, zoo representatives say the situation is under control and that preventive measures have been taken.
"We have been monitoring the situation as there has been some mortality. Rabies has been detected as the cause of death.We are vaccinating the animals and all preventive actions have been taken. Death due to rabies is common phenomena among mammals," the zoo's director, Amitabh Agnihotri, told Mail Today.
The zoo has a spotted deer population of around 120. Following the deaths, 20 have been vaccinated and separated from the herd. Some Sambar deer have also been vaccinated.