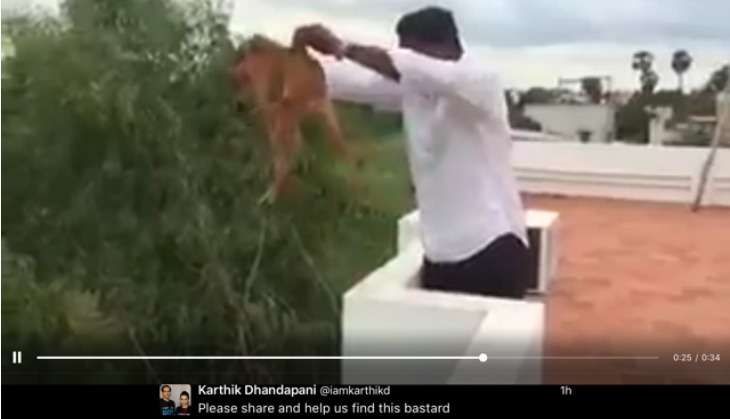 Human depravity will cease to amaze once you watch this video. A video currently doing the rounds on social media is causing major outrage due to its horrifying content. It shows a man - nay, a jerk - throwing a dog out of his terrace while another man films him just for the kicks.
Why would anyone in his right mind want to deliberately hurt a dog is beyond comprehension, but in this case, it was done clearly so that this useless lump of a man could go viral. Alright, then. Let's make his wish come true. We don't know who he is, or where he is from, but someone else might.
According to Buzzfeed, the Humane Society International's India branch has declared a reward of Rs. 1,00,000 for information about the culprits.
Time to make this chap infamous, folks. Time to ensure he gets punished for what he did.
--
Edited Abha Srivastava