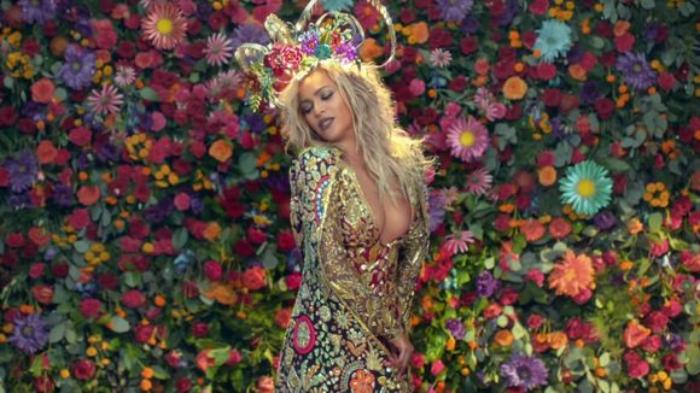 People are going crazy over Coldplay's latest song 'Hymn for the Weekend' which features Beyonce and Sonam Kapoor in traditional avatars.
The video has clocked over five million views in a single day, which is proof that people can't get enough of it. Of course, there are those who are offended by almost everything.
The track is at number one on iTunes India. While the lyrics of the track are amazing, the video is quite brilliant as well.
Check out what fans of the track have been tweeting about it:
Holy hell, @Beyonce + @coldplay's new music video is really, really gorgeous https://t.co/8KlTlV8jHK pic.twitter.com/5MNtz6QCIq

- NYLON (@NylonMag) January 29, 2016
So Coldplay's 'Exotifying' India, Just as Bollywood has Done to Others for Years https://t.co/l7gBZhRWmB

- Chris Higgins (@chrismhiggins) February 1, 2016
BRILLIANT EVOCATIVE IMAGES of #India in @Coldplay's "Hymn for the Weekend" with @Beyonce. I love it!SEE: https://t.co/Y6bP1mxFcG

- KABIR BEDI (@iKabirBedi) January 31, 2016
Really offended by Coldplay's video.It's completely offensive to my culture.Of being a person whose culture is to get offended.

- Sorabh Pant (@hankypanty) January 31, 2016
Loved the Coldplay video. It's the best Incredible India campaign we could have got considering we don't have a brand ambassador #Aamir

- Atul Khatri (@one_by_two) January 31, 2016
Amazing India. Exotic India. Captured so beautifully in the latest @coldplay video Hymn for the Weekend https://t.co/WS4zwHjif1

- Pritish Nandy (@PritishNandy) January 30, 2016
I'm loving the new @coldplay song Hymn for the weekend! Pretty much got it on repeat! 😂🎶😁

- Nathan Lambert (@MrNathanLambert) January 30, 2016
Really disappointed that Coldplay did not contact twitter experts for their opinion before shooting the video of their new song.

- E-tard (@Etardoh) January 30, 2016