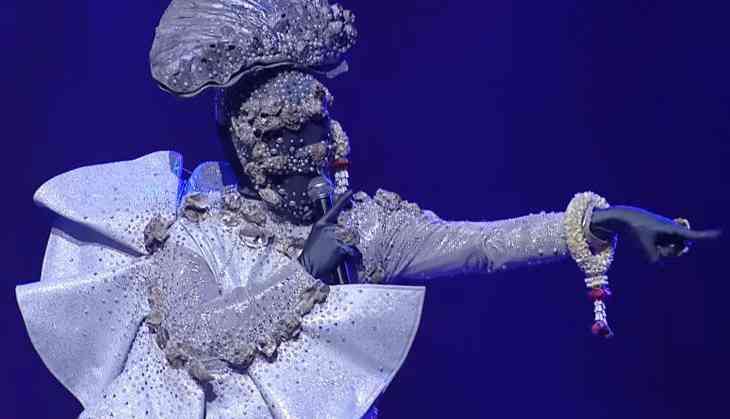 YouTube's most viral video the year - The Mask Singer
The year 2017 witnessed a significant surge in the viewership of videos surfed online. While most of you may know that Despacito has won the title of the most viewed video on Youtube, there is another video that made a bigger splash on YouTube. To the surprise of many, a Thai game show 'The Mask Singer' was the most viewed video on the platform, when we take into consideration shares, comments, likes, views etc.
'The Mask Singer' showcases a contestant dressed in an oyster like costume who is rapping a Thai song, which when translated, means a "Love you until the world turns into dust." As per YouTube's algorithms, the video was classified as the most viral one in 2017. The video is announced to be most watched in the category of non-music videos. The video garnered more than 196 million views, leaving many other popular contenders far behind.
The piece was posted on YouTube on June 1 this year. The rankings that the game show topped were released by YouTube a few weeks back. The other videos that topped the chart in the trending category collectively attracted over 633 million views for more than 40 million hours.
Here's the list of Top Trending and Top music videos of 2017 declared by YouTube:
Top Trending Videos
1. Until We Will Become Dust – Oyster Masked | THE MASK SINGER 2
2. ED SHEERAN – Shape Of You | Kyle Hanagami Choreography
3. Ping Pong Trick Shots 3 | Dude Perfect
4. Darci Lynne: 12-Year-Old Singing Ventriloquist Gets Golden Buzzer – America's Got Talent 2017
5. Ed Sheeran Carpool Karaoke
6. Lady Gaga's FULL Pepsi Zero Sugar Super Bowl LI Halftime Show | NFL
7. "INAUGURATION DAY" — A Bad Lip Reading of Donald Trump's Inauguration
8. History of the entire world, i guess
9. In a Heartbeat – Animated Short Film
10. Children interrupt BBC News interview – BBC News
Top Music Videos
1. Luis Fonsi – Despacito ft. Daddy Yankee
2. Ed Sheeran – Shape of You [Official Video]
3. J Balvin, Willy William – Mi Gente (Official Video)
4. Maluma – Felices Los 4 (Official Video)
5. Bruno Mars – That's What I Like [Official Video]
6. Chris Jeday – Ahora Dice (Official Video) ft. J. Balvin, Ozuna, Arcángel
7. El Amante – Nicky Jam (Video Oficial) (Álbum Fénix)
8. Jason Derulo – Swalla (feat. Nicki Minaj & Ty Dolla $ign) (Official Music Video)
9. DJ Khaled – I'm the One ft. Justin Bieber, Quavo, Chance the Rapper, Lil Wayne
10. Enrique Iglesias – SUBEME LA RADIO (Official Video) ft. Descemer Bueno, Zion & Lennox