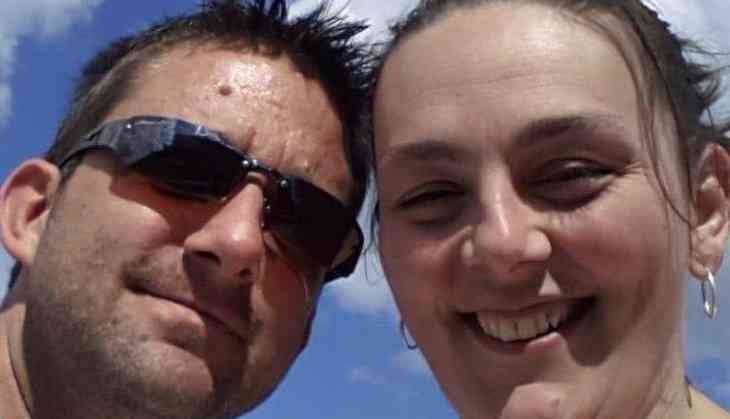 Cancer victim's widower shares partner's cancer battle on FB (Elliott Lowe / Facebook)
The Facebook account of a widower, who shared his late wife's cancer battle through graphics on the social media platform, was suspended by the company. After losing his wife to cervical cancer in August this year, Elliot Lowe, a resident of New Zealand, through his Facebook post urged people to never postpone the smear test. In this heartbreaking post, he also shared the painful journey of his wife Donna's cancer battle.
Amidst this, the social media giant suspended Lowe's account right after his post started receiving huge traction, as reported by a leading news website in the country.
While sharing the details of the hard time his wife faced, Elliot wrote in his post, "A year ago to date (22/12/2016) my beautiful wife, my best friend, the mother to our four beautiful children, my world, my soul mate in fact my everything was given a diagnosis by Milton Keynes Hospital that would devastate our lives and change it forever."
Blaming the last smear test his wife had missed he further shared in the post. "My wonderful wife postponed her last smear for reasons I can't even remember, believe me, I've tried to remember and there's not a day goes by I wish I could swap places with her or wish I'd dragged her to the appointment and re-arranged it for her. My wife missed her last cervical screen and paid the ultimate price she paid with her life."
While appealing women to adopt a healthy living and take all the required tests at the right time, he wrote, "I am sharing this with you today a year after her diagnosis to encourage everyone reading this to make sure that we take it upon ourselves to ensure that the special women in our lives, in fact, all women in our lives be they relatives or friends to attend their cervical screening (once called smears) and not to either miss them or forget to re-arrange." Following this, he shared pictures of the last days of his visibly ill wife.
In a statement given to 7 News, Lowe expressed his belief that the post was removed due to a high influx of users' attention on it. However, his account and post was soon resorted and has been shared over 30,000 times since then.