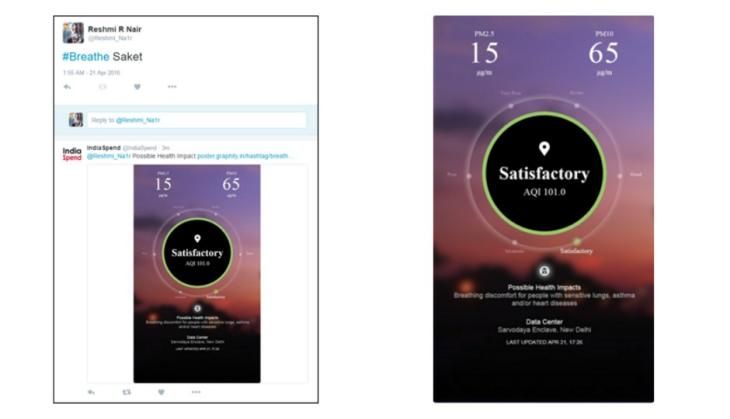 Measuring the air pollution levels in an area is no easy task. But fret not, Twitter and IndiaSpend have come together to help provide access to this information to just about everyone who seeks it.
To democratise data critical to savings thousands of lives, IndiaSpend has launched a network of low-cost sensors to measure the sir quality in many Indian cities.
The initiative, #Breathe, is among the top India trends on Twitter today. 
How does it work?
Log on to Twitter and type #Breathe followed by the name of your area and you will be provided with a notification about the air quality/pollution level. 
For instance, I typed #Breathe Katwaria Saria and received this: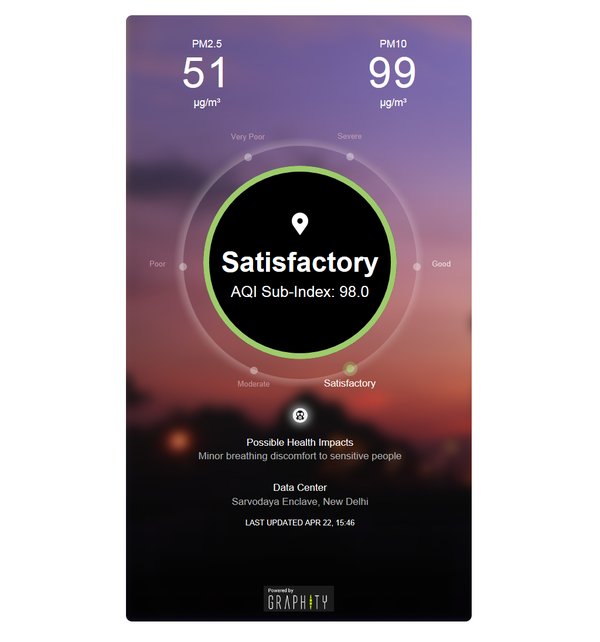 As many as 13 of the world's 20 most-polluted cities are in India, according to the World Health Organisation. If left unchecked, New Delhi's toxic air is likely to cause over 30,000 deaths in 2025, making it the deadliest among the world's most polluted cities, says a study by Germany's Max Planck Institute for Chemistry.
Why is #Breathe important?
IndiaSpend explains,"Most air-pollution deaths are caused by fine, invisible particles, called PM2.5, about 30 times finer than a human hair. These particles can be inhaled deep into the lungs, causing heart attacks and strokes, which account for three-quarters of 3.3 million deaths every year globally, according to a report in Nature, with lung cancer and respiratory diseases responsible for the rest."
How can #Breathe help?
Using the #Breathe initiative to gauge air pollution levels will allow people to plan their day accordingly and enable them to secure the health of their families better.
What is the best time to leave the house? What areas should you be looking for a house in? How much does your neighbourhood contribute to air pollution? Why is the Air Quality Index consistently bad in some parts of the city? #Breathe can help you find the answers. 
Not only will this initiative help you get a comprehensive picture of the pollution levels in your city but is bound to encourage you to take measures to curb it. 
Try it out now!