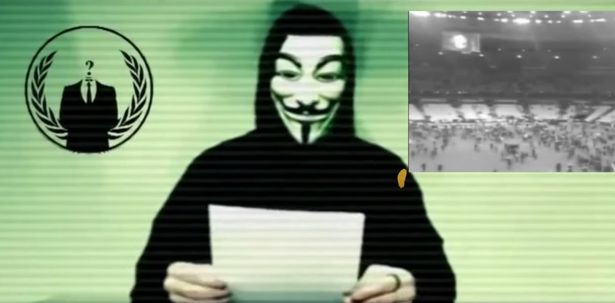 The hacker group Anonymous claims to have taken down 5,500 Twitter accounts of the pro-ISIS users on Tuesday, 17 November. The Islamic State group has taken the responsibility for the Paris attacks.
The organisation posted a tweet just a day after launching #OpParis campaign, aimed at shutting down social media accounts of the ISIS.
"We report that more than 5500 Twitter account of #ISIS are now #down! #OpParis #Anonymous #ExpectUs," said a tweet posted on Tuesday.
However, it is not clear how the accounts have been taken down. Anonymous said that it posted the accounts to an online forum labelling them as #daeshbags, where Daesh is an acronym for the Islamic State group in Arabic.
Make no mistake: #Anonymous is at war with #Daesh. We won't stop opposing #IslamicState. We're also better hackers. #OpISIS

- Anonymous (@GroupAnon) November 15, 2015
"We can not fight them with guns and rifles," an Anonymous spokesperson told the BBC, "stopping their propaganda is an effective way to weaken their manpower and their presence in the Internet."
The announcement from Anonymous came via a YouTube video, though the video itself has been taken down. In the video, an Anonymous member wearing the group's signature Guy Fawkes mask said in French, "Anonymous from all over the world will hunt you down. Expect massive cyber attacks. War is declared. Get prepared." The speaker goes on to promise "we will launch the biggest operation ever against you."
The Paris attack coordinated by militant group ISIS left 129 civilians dead and numerous other injured.