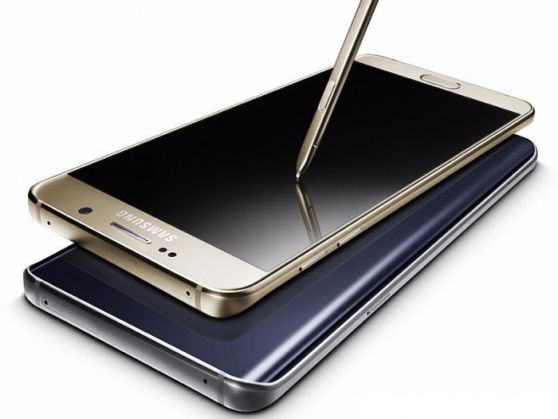 Smartphone giant Samsung Electronics recently launched Galaxy Note5 in India sticking to their commitment to the big screen smartphone market, which Samsung pioneered in 2011 with the original Galaxy Note.
The Samsung Galaxy Note5 is equipped with multiple features and the device flaunts all-new design, combining precision cut metal and smooth glass for a refined look.
Whilst talking about the fifth generation of Galaxy Note, Asim Warsi, Vice President, Mobile & IT/Business, Samsung India, told ANI, "We are really excited to announce the launch of next generation of Galaxy Note series i.e. the Galaxy Note5 and on our part, we are particularly excited to get the next level of technology and innovation specifically the S-Pen innovation that we have been pioneering over it for the last five years."
Watch video:
The Galaxy Note5 features unprecedented multimedia capabilities with deeper screen contrast and features like 16MP rear and 5MP front camera, 4GB RAM, Video Collage and Video Highlight among others enhances the overall development of the device.
When asked what is the consumer- target of Galaxy Note series, Asim said, "There is a keen set of consumers at the top-end of the market for whom productivity, work, expression, creativity, scripting their ideas and thoughts at the spur of the moment are important aspects and realities of their life through their devices and through them we have found a large legion. There is a cult following of the Note series devices and I am sure it is the next level of excitement and innovation they will find in the Note.
Galaxy Note5 will be available in the Indian markets from September 20, 2015, at best buy price of Rs 53,900 for the 32GB memory variant and Rs 59,900 for the 64GB variant series."
-ANI