WhatsApp officially turns on 'unsend' feature. Here's how
Catch Team
| Updated on: 1 November 2017, 13:50 IST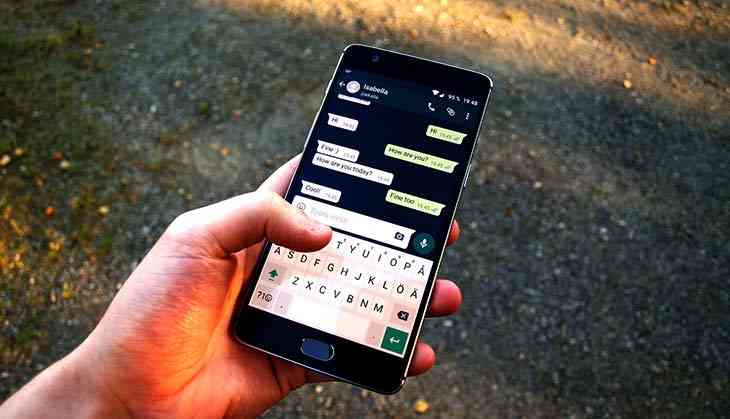 Seven minutes. That's all the time Facebook's subsidary WhatsApp is giving you to avoid an embarassing message being read by the recepient. This updated has been anticipated for many months now and a lot of people will be able to breathe easy now.
The 'delete for everyone' feature essentially functions as an 'unsend' button and will work for just seven minutes after the send button has been hit. The feature works on both individual and group chats and works for all kinds of messages - text, image, GIFs, videos, etc - that can be sent.
The features only works if you have the latest version of WhatsApp on your iOS, Android or Windows Phone device. The recipient(s) also need to be on the latest version of the messaging service.
UPDATE: The latest version - which includes the unsend feature - of WhatsAp is rolling out to everyone now. Please check the Play Store or App Store to get it.
How to
Here's how to successfully delete a message within seven minutes of sending:
Open WhatsApp and navigate to the chat containing the message you wish to expunge.
Tap and hold the message(s).
Select the delete option from the menu.
Last, select the 'delete for everyone' option.
The 'delete for me' option will only delete the message on the sender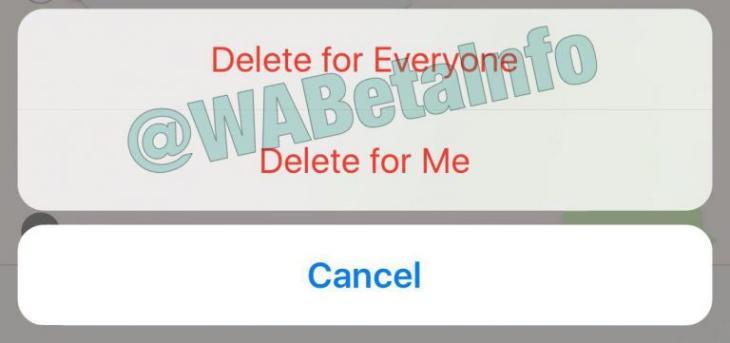 WABetaInfo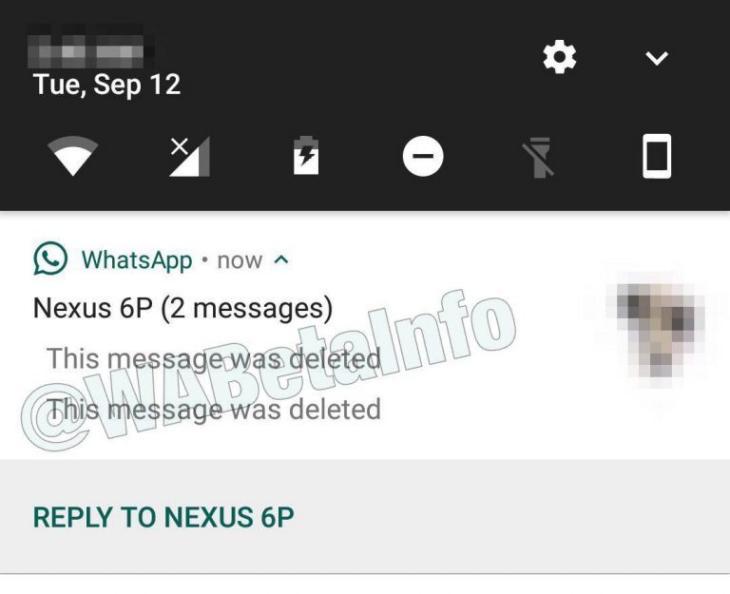 WABetaInfo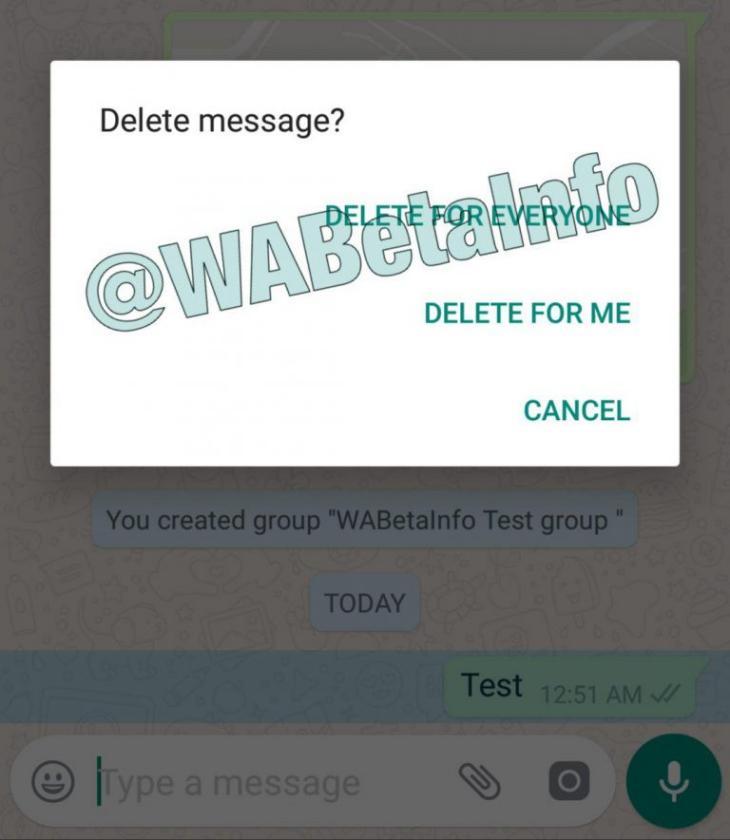 WABetaInfo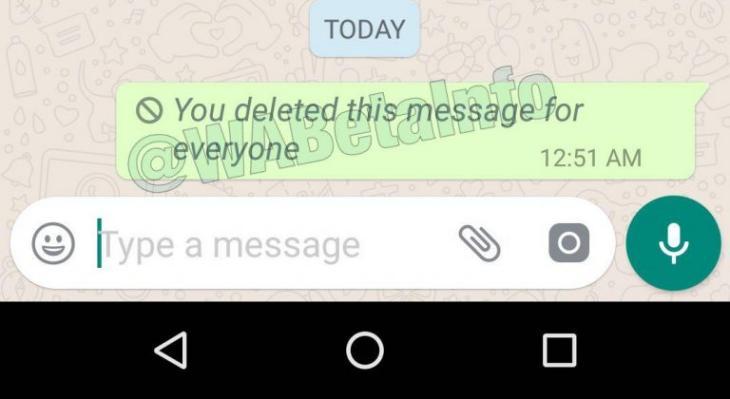 WABetaInfo
A few things to note
Whether it is a single recepient or a group message, everyone will see "this message was deleted" instead of the earlier message you had sent.
If it has not been successfully deleted, then you will not be notified.
Recepients can see the full message before it has been deleted.
WhatsApp hasn't confirmed wether or not the message will dissapear from the notification panel or not. But according to WABetaInfo, it will be deleted on iOS devices and Android users will get a "this message was deleted for everyone" text.
If you want to delete a message that has been quoted, WhatsApp won't recall the message contained in a quoted message, at the moment.
Lastly, if you have the feature enabled, it will work both on the mobile and the desktop.