Welcome to the future: A self-driven smart grocery store at your doorstep!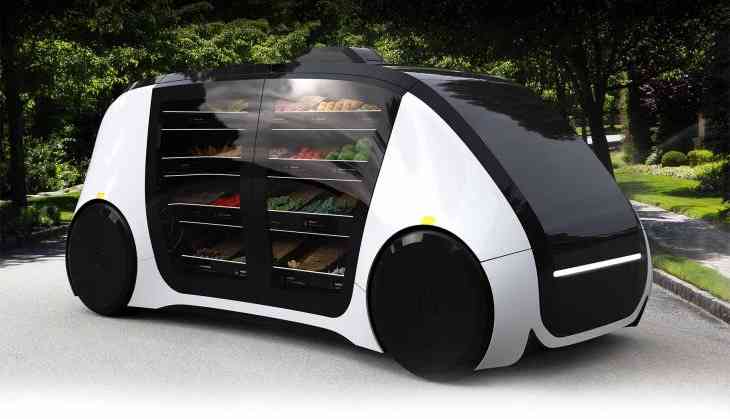 The world's first self-driving store (Robomart)
The last few years have witnessed a rapid surge in the development of self-driven cars with many major tech firms of the world working on such projects. However, the other aspect of self-driven automobiles that generally gets less attention from tech enthusiasts and common people alike is the self-driven stores. The research & development in the field of autonomous cars has made it possible for tech firms to also think about mobile stores that drive themselves, deliver products on demand and allow users grab and go.
Robomart, a product of a tech firm that is working on building a fleet of self-driven stores to power the future of on-demand retail, has showcased its driver-less electric market at the Consumer Electronics Show (CES) 2018. This self-driven convenience store not only delivers grocery on demand but also lets customers chose their choice of fresh produce, like they do in supermarkets, without any need to pre-order. Here are some of the exciting aspects of this self-driven grocery store:
Bridging a huge demand–delivery gap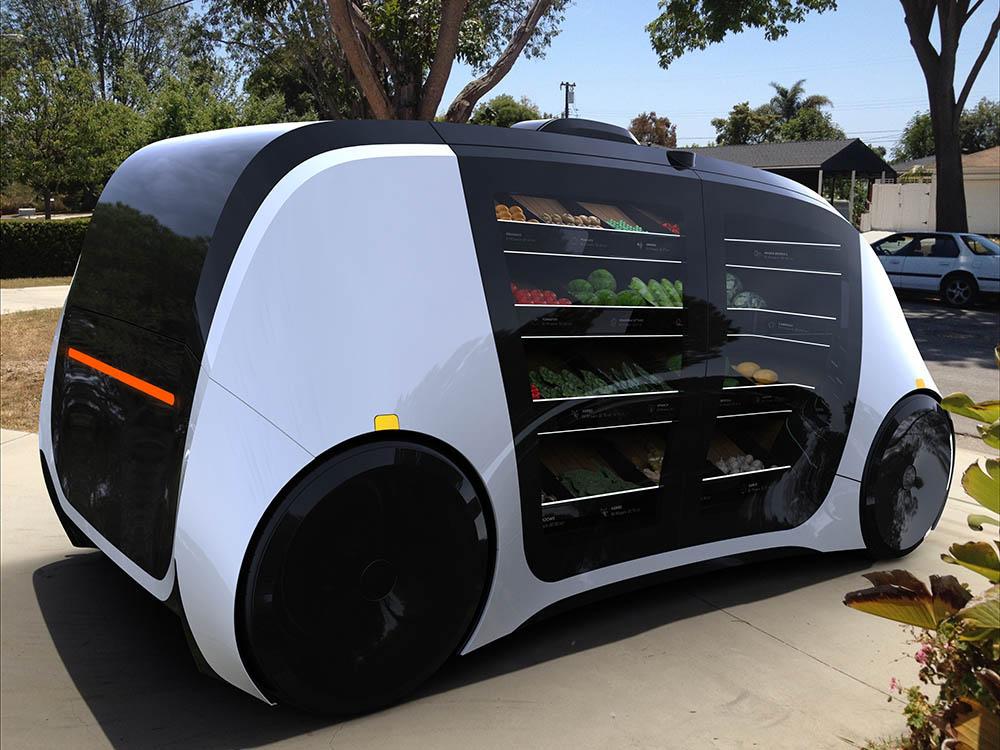 Robomart
The smart grocery store is developed on a researched fact that consumers don't trust someone else picking products for them. It takes into consideration a high growth potential in the domain of online delivery of fresh produce. A figurative analysis of the same at the Robomarts website reads, "Groceries are soon to be a $1 trillion business worldwide, and perishables like fresh produce make up around 60% of all groceries sold, however according to Kantar Worldpanel just a tiny fraction of that – less than 5% - has moved online."
Grab & Go: A check-out free Mechanism

Completely autonomous, level 5, self driving vehicles that require no safety driver (Robomart)
The vehicle showcased at the CES 2018 is an autonomous market vehicle which is based on the Level 5 autonomy platform of Nvidia. Shopping through this store will be like a cakewalk for the customers as they just need to summon the vehicle through a smart-phone app, unlock the doors and select your preferred product as soon as the vehicle shows-up, and that's it. There will be no need wait for billing as its check-out free technology will be automatically adding-up the bill and sending you a receipt.
Five times less costlier than conventional stores
The company, as per its marketing research, says that this delivery system will be five times cheaper as compared to the conventional ones. A marketing research carried out by the company says that 65 percent of the USA's women aged between 26 to 44 years, would be ordering a Robomart more than once a week.
Enhanced customer experience with efficient data analysis
As the complete system will be driven through a digital process, it will allow the grocers to store, analyse the consumer data and make informed decisions. These decisions will be more effective as they will be based on the insights offered through analysis of customer behavior data. The same system will be enabling the management of the grocery store to communicate effectively customers, staff and even law enforcement agencies.
How far we are from production ready version?
Informing about the production timeline, the company says on its website, "We have built our first prototype at our contract manufacturer's facility in California and have started work on our fully functional Robomarts which we aim to deploy in commercial pilots soon." The firm will allow the retailers to sponsor these pilots and test this autonomous store proposition with their customers in the San Francisco Bay Area.