This is pure win: Disney-themed prosthetic arms for children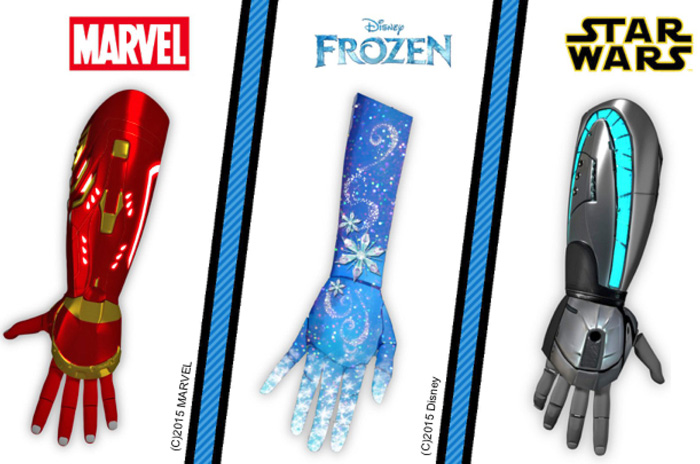 Prosthetic limbs have been around for decades. But as functionally helpful as they may be, the stares they attract are enough to make any user feel conscious. Missing a limb is hard enough, but constantly having to explain one's condition doesn't help things.
It can be challenging enough for anyone but if you're a child, being 'different' comes with its own baggage.
Unless Disney steps in to make that baggage easier to bear.
A new - unlikely but amazing - collaboration between Disney and low-cost bionic limb maker Open Bionics won't eliminate the stares of the curious, but they'll help attract them for all the right reasons. Through Disney's TechStar Accelerator program that aims to incubate promising start ups, the two companies have begun producing low-cost bionic arms for children.
But to add a touch of Disney's magic and truly take things to another level, the bionic arms will be based on designs from Disney's various franchises.
A stroke of creative genius
Disney granted Open Bionics access to the designers and technicians who created the special effects in their movies.
The results are staggering. The year-old startup has already unveiled three designs, one based on the animated blockbuster Frozen while the other two are decidedly more badass - one based on Star Wars and the other on Iron Man.
And they look amazing.
To both Open Bionics and Disney, the look of the prosthetics is key. It effectively takes a child's most obvious weakness and turn it into a mark of strength. Something that would normally serve as a constant reminder of loss will now become something to wear with pride.
As Open Bionics said in a statement to The Independent, "The power of these prosthetics is that the public perception is completely different." They don't just look good either. The prosthetics are state-of-the-art, with full range finger movement; something that would typically be unaffordable to most:
But not these.
The fact that these limbs are 3D printed means Open Bionics can produce them for a fraction of the price of more traditional bionic limbs. They're expected to retail for as low as $500 (approx Rs 33,000), a price helped by the fact that Disney waived all royalties for the designs.
This makes them accessible to children who could normally never dream of owning a bionic limb, let alone prosthetics as functionally-advanced as these.
The invisible genius touches
The prosthetics also have clever functionality built seamlessly into them.
The bionic limbs have LEDs that light up based on muscle signals that don't just look cool, but allow physicians to monitor muscle strength non-intrusively.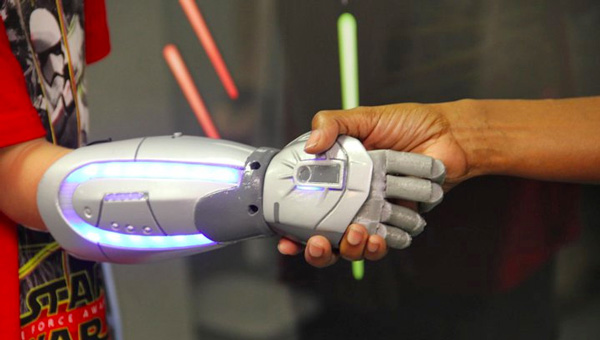 The Iron Man limb has a vibration motor that vibrates to recreate the feeling of Iron Man taking off but also provides the wearer with feedback about grip strength. It's just the start. Disney and Open Bionics are hoping to introduce even more designs based on other Disney characters.
In doing so, they'll help transform thousands of injured children into, quite literally, the heroes they aspire to be.