Mobile World Congress 2017: It's all about Nokia and nothing else matters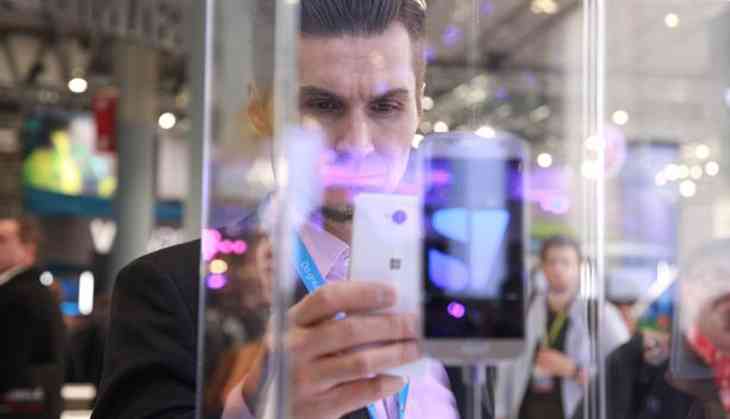 Mobile World Congress (MWC) is eagerly awaited this year even though it won't be bringing Qualcomm's latest Snapdragon 835, all thanks to a greedy South Korean company by the name of Samsung. Instead, it is bringing back the iconic brand that was once everyone's favourite, Nokia. All credit for this goes to HMD Global.

Close on the heels of the Consumer Electronics Show in Las Vegas in January comes the time for mobile phones to shine. MWC 2017 is taking place in Barcelona from 27 February until 2 March. Technology companies will descend on Barcelona, showcasing the latest in smartphone trends, wearables and even what's next in store for our digital future. The show may start on 27 February, but a lot of announcements will be made the day before. This is done so that companies can get it out of the way even before the show begins.

This year, one can expect a plethora of companies - Google, Microsoft, Samsung, Nokia, Intel, HTC and Lenovo - to be present at MWC. Some - Sonly, LG and Huawei - will be bringing their flagship smartphones to Barcelona. On the other hand, Apple (as it does every year) and Chinese brand Xiaomi, Samsung's absence at the mega event is the reason for close to zero (it will be a surprise if any are present) Snapdragon 835 smartphones being unveiled. While Samsung may not be unveiling the Galaxy S8, it is expected to showcasing it's Apple's iPad rival, Galaxy Tab S3.

Netflix founder and CEO Reed Hastings, Niantic founder and CEO John Hanke and President and CEO of Nokia Rajeev Suri, being confirmed keynote speakers and with more than 100,000 professionals from across the tech industry expected to attend, MWC 2017 will be nothing short of huge.

While MWC will be showcasing trends in the smartphone industry - Internet of Things, 5G - this is a lowdown of what one can expect at the event with regards to smartphones.
01
Oppo's camera technology
Rising Chinese star Oppo isn't talking device yet. Instead, it's talking technology. Specifically, smartphone technology. Oppo is all set to unveil its "5x smartphone photography technology" on 27 February. The tagline is "Go 5x further" and "So close you can feel it". One can only assume this has to do with some sort of optical zoom feature. Whatever the feature is, one can expect it on Oppo's handsets released later in the year.
Being first to the market is something manufacturers and companies pride themselves on, no matter how good the product is. The same is happening with ZTE this time. ZTE is bringing us closer to 5G devices, even though the technology is still a while away from being mainstream. Fittingly, the Chinese company is calling it the ZTE Gigabit Phone.

Of course, ZTE, like all sensible companies, are waiting for the actual event before revealing full details of the smartphone. The phone is a glimpse into the 5G future about to hit us all in the coming months.
Sony, Japan's most loved company, is launching not one, not even two, but possibly five smartphones at Mobile World Congress. Sony may launch a successor to the Xperia Z5 Premium. On the contrary, it may launch a new flagship with a 5.5-inch 4K display that is optimised for virtual reality. If nothing else, expect a big-bang of a press conference from the Japanese giant.
04
LG's flagship smartphone on show
LG - one of the few companies unveiling a flagship smartphone - is bringing with it the LG G6 (successor to last year's LG G5) a smartphone rumoured to be having a display with an 18:9 aspect ratio and a bezel-free edge-to-edge display. It is also rumoured to have abandoned its modular smartphones after it failed to garner any interest last year.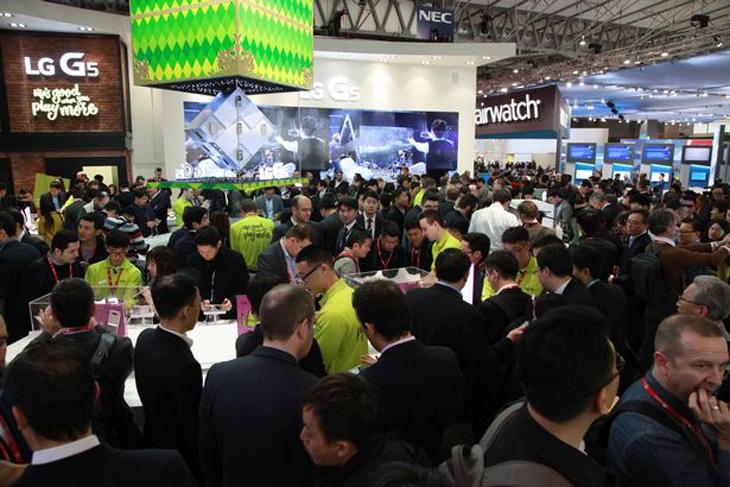 Mobile World Congress
Huawei - the other brand bringing a flagship - is coming with the P10. The P10 will come in two different sizes - P10 and P10 Plus - catering to various audiences.
06
Nokia's back with a bang
As reported before, Nokia is giving fans exactly what they want. 3 new models and a wholly revamped 3310. Some say the Nokia 6 might be not be unveiled and instead revealed at a later date.

Nokia reportedly will also launch its biggest ever product - an 18.4-inch tablet powered by Android Nougat.
Blackberry is hoping its Android-based Mercury smartphone that it is unveiling will propel the brand to the top once again. The smartphone, going back to the roots of the brand, will be sporting a full QWERTY keyboard, modest specs and a reasonable price.

An affordable smartphone (not like it doesn't already have many) will be launched from the house of ASUS. The ZenFone 3 Go will be a cheap smartphone marketed sa a selfie smartphone and will be powered by a Snapdragon 410 processor, coupled with 2GB of RAM and might come with 16GB of expandable storage. It will have a 720p 5-inch display.
Both Motorola's G5 and G5 Plus will be unveiled in Barcelona. Venture Beat, which picked up the listing, has claimed that the screen size for the G5 will reduce from 5.5-inch screen to 5-inches and the G5 Plus from a 5.5-inches to 5.2inches. While the G5 Plus will settle for a Snapdragon 625 processor, the G5 will sport a Snapdragon 430 and both phones will come with 2GB of RAM.