Mark Zuckerberg facing ouster? Facebook shareholders want CEO replaced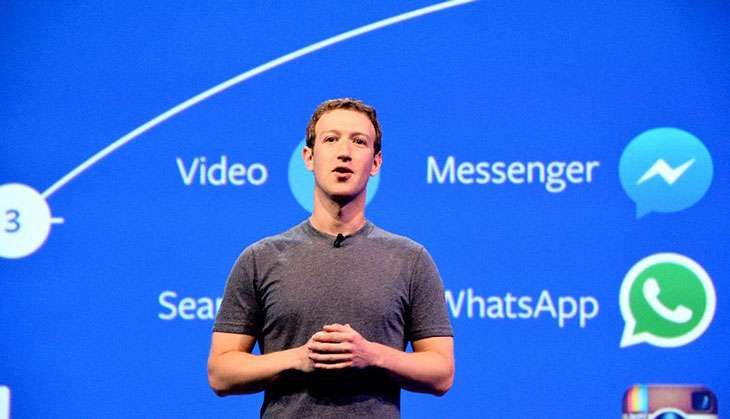 It's no secret that the Facebook board wants to reduce founder Mark Zuckerberg's powers.
Now, some 13 years since the founding of Facebook in Zuckerberg's college dorm at Harvard University, the company's shareholders are pressurising Facebook to remove the social network's CEO.
The origins of this plan for ouster come from consumer watchdog group SumOfUs, whose members own a share of Facebook . SumOfUs "is a community of people from around the world committed to curbing the growing power of corporations. We want to buy from, work for and invest in companies that respect the environment, treat their workers well and respect democracy. And we're not afraid to stand up to them when they don't."
While over 330,000 people have signed the petition "requesting Facebook improve its corporate citizenship", only 1,500 of these are shareholders in the company.
Those opposed to Zuckerberg have one primary concern - that Zuckerberg will take the company along a path he believes is right but one that goes against the principals of the company. A path that will directly affect the shareholders involved.
The replace Zuckerberg movement
SumOfUs' statement is as follows:
"Shareowners of Facebook, Inc. request the Board of Directors to adopt a policy, and amend the bylaws as necessary, to require the Chair of the Board to be an independent member of the Board. This independence policy shall apply prospectively so as not to violate any contractual obligation. The policy should provide that (i) if the Board determines that a Chair who was independent when selected is no longer independent, the Board shall select a new Chair who satisfies the policy within 60 days of that determination; and (ii) compliance with this policy is waived if no independent director is available and willing to serve as Chair.".
It further goes on to say that an independent chairperson would better provide a "balance of power between the CEO and the board and support strong board leadership."
An embattled CEO
Facebook may be at the peak of their business, but within the company there is turmoil.
The social network is reeling under an onslaught of criticism for various things, ranging from fake news to censorship, hate speech and apparent inconsistencies in how Facebook's community standards guidelines and content policies are applied.
Facebook's ad practices as well as its compliance with law enforcement are also drawing unwanted attention, further putting pressure on Zuckerberg.
Zuckerberg has been acting as both the CEO and the board chairman at Facebook since 2012.
Last year the board approved a proposal to create a new non-voting Class C stock. This was done for two reasons. Firstly, to help ensure that Zuckerberg maintains control of the company. Secondly, Zuckerberg can use his Class C shares to donate or liquidate shares for philanthropy.
While the proposal was approved, not everyone was happy. Facebook is, at present, dealing with litigation brought forth by at least one shareholder. That shareholder claimed it was an "unfair deal". Zuckerberg holds about 60% of the voting power.
Facebook's response and the future
Since the first report of this surfaced, Facebook has declined to comment. During its filing in April, it will likely comment, keeping in line with the standard practice with respect to the shareholders proposals.
Whether or not this passes is something to be seen. Facebook isn't the only company that has the same person
as both
CEO and chairperson. Tesla has Elon Musk while Amazon has Jeff Bezos. What makes this move unlikely
to succeed
is the fact that Facebook stock has rocketed upwards in the past year,
meaning Zuckerberg also has plenty of people shareholders who are more than happy with his leadership
.

It is also unlikely to happen since Zuckerberg is one of the largest shareholders and could easily strike it down with the help of just a few other inv
e
stors. "There could be a 99 percent vote in favor of it and the board would not be under legal obligation to implement it," Lisa Lindsley, capital market advisor of SumOfUs told
Venture Beat
. Still, if
a large number of people voted for
the proposal of an independent chairperson, it is highly unlikely Zuckerberg would strike it down.