Link your Aadhaar with PF account via UMANG app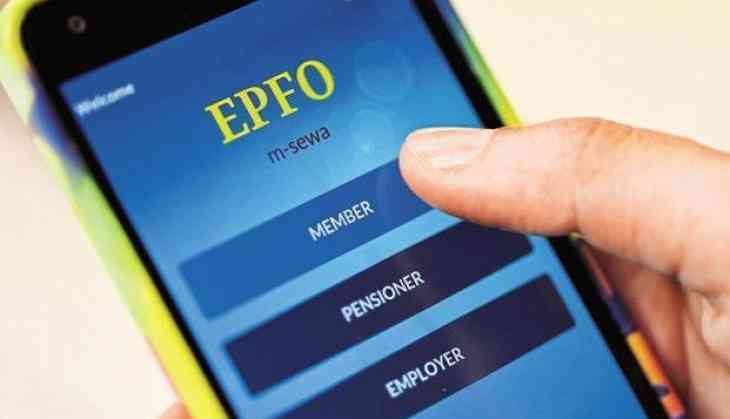 Retirement fund body Employees' Provident Fund Organisation (EPFO)has launched the facility of linking Aadhaar with the universal account number, through UMANG mobile app, the labor ministry said today.
"Employees' Provident Fund Organisation (EPFO) has introduced UAN-Aadhaar linking facility for the convenience of members using EPFO link in UMANG app," it said in a statement.
The new facility is in addition to the existing one on the EPFO website.
Also Read: Apple using Google's cloud for storing its data
The facility on e-KYC portal has added a new feature to link UAN with Aadhaar online using biometric credentials.
Moving towards Digital India, EPFO has also launched e-nomination facility. This facility is available at Member Interface of EPFO Unified Portal. Any member with activated and Aadhaar-seeded UAN can avail the facility. It is independent of employer.
After giving nomination details online, the member has to digitally sign the nomination.
Aadhaar-based e-sign is being used for digital signing of the form. The e-sign is being provided to members free of cost by EPFO. This functionality will also be made available on UMANG app soon.
UMANG or Unified Mobile Application is an app launched by the government to provide access to various government services at one place.
You need to visit the app store or google play to get the UMANG Mobile App in order to link your Aadhaar. Once you have downloaded the app, you can register your login credentials.
Also Read: Lava Z50 with Android Oreo Go launched in India
Here are four simple steps to link your Aadhaar to EPF account through UMANG Mobile App
Step 1
Open the UMANG App and you will see various online services available for use. By clicking EPFO link (a sub-app available under the UMANG App) you will head towards the services provided by the EPFO.
Step 2
Now you will be directed to four prominent services provided under this sub-head, namely, 'Employee Centric Services', 'General Services', 'Employer Centric Services', and 'eKYC Services'.
To link your Aadhaar, you need to click on the 'eKYC Services' tab.
Step 3
Click on 'Aadhaar Seeding'. Keep your active UAN number with you or written somewhere as it is required to proceed.
Step 4
After that, enter your UAN. An OTP will get generated and will be sent to the UAN-registered mobile. Once the verification is done, you will then have to provide Aadhaar details and gender information.
Now, when the OTP verification is verified, your Aadhaar will get linked to your UAN number.
Read More On Catch: These platforms are inspiring digital innovation